This is becoming a habit – we're expanding yet again! It's been a quick 6 months since Joe Sack came on board and we've been having a blast together. Business is steadily increasing so we need to grow again and hire the next member of our close-knit, expert team.
Specifically, we've asked well-known industry expert Glenn Berry to join us and we're extremely pleased that he accepted our offer. He'll become employee #6 when he starts with us on Tuesday, May 1st, bringing a wealth of experience and knowledge to the team.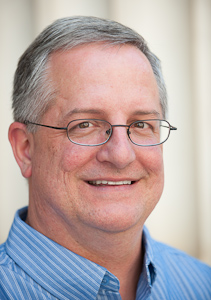 We've all known Glenn for years and I think he's best known for his excellent book, SQL Server Hardware, and for his collection of very useful diagnostic scripts based on DMVs (which I've used many times). He's heavily involved in the SQL community overall: on twitter (@GlennAlanBerry), on his blog (sqlserverperformance.wordpress.com, which will be continuing as well as a blog on SQLskills.com), and as a frequent speaker at user groups, SQL Saturdays, PASS, and Connections.
Glenn's been working with SQL Server for 12 years, in a variety of roles including DBA and Architect positions, which have given him expertise in HA/DR, hardware selection and configuration, and performance tuning, among everything else SQL Server-related. Apart from being an MVP, Glenn is also an Adjunct Faculty member at University College – University of Denver, where he's been teaching since 2000.
Outside of SQL Server, Glenn also shares my passions for model-making (but in his case it's model tanks instead of Lego as Glenn used to be a tank commander while a Sergeant in the US Marine Corps) and astronomy (but with much darker skies in Colorado than I have in western Washington – I'm jealous!).
We're obviously very excited to have Glenn join our full-time consulting team – welcome!
Thanks as always,
Paul and Kimberly