CPU-Z 1.80 was released on July 10, 2017. It adds support for the new Intel Skylake-X and Kabylake-X high-end desktop processors (HEDT). It also adds information about your preferred core(s) in the Clocks dialog on the About tab.
In case you are wondering what that means, some of the latest Intel processors have a new feature called Intel Turbo Boost Max Technology 3.0 that can automatically direct single-threaded workloads to the fastest core available on a processor. It requires a supported processor, BIOS support, and a special Intel driver, along with operating system support.
One processor that has this feature is the Intel Core i9-7900X processor.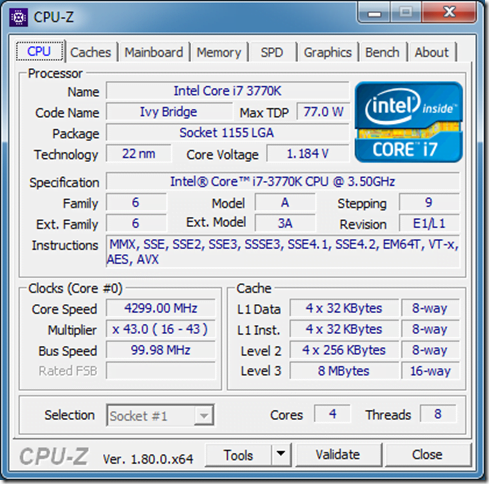 Figure 1: CPU Tab of CPU-Z 1.80
If you want to investigate whether you have this feature and what it is doing, you can click on the Clocks button on the About tab, and see the preferred core information for your processor.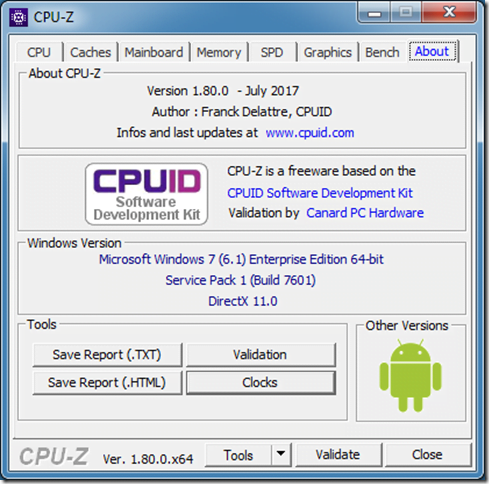 Figure 2: About Tab of CPU-Z 1.80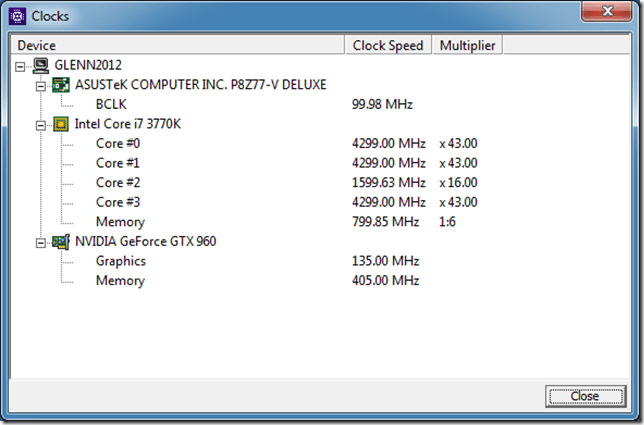 Figure 3: Clocks Dialog
My old Core i7-3770K processor does NOT have this new feature!