Last Sunday, I was in line at 11AM at the Denver Micro Center (along with a number of other computer geeks) to buy the parts for a new Intel 4th generation Core (aka Haswell) desktop system. This system was destined for my fiancé, Veronica Thomas, as a replacement for a system I built for her back in January of 2011.
Since most of her computer time is spent on Facebook and Gmail, I figured that a Haswell Core i5 processor would be more than sufficient. I also wanted the system to use the the least amount of electricity possible and to be as quiet as possible (without going to any extreme measures). Here are the exact components that I selected:
LG 24X  SATA DVD-RW (OEM)                               $15.99

Samsung 256GB 840 Pro SSD                              $229.99

Crucial 16GB (2×8) DDR3 1600MHz RAM                 $79.99

Corsair 430W CX-430M modular power supply        $59.99

Gigabyte GA-Z87-D3HP LGA 1150 motherboard    $119.99

Intel Core i5-4670K boxed processor                    $199.99

Fractal Design Define R4 case                               $109.99
The Fractal Design Define R4 case is very easy to work with, with lots of room and openings to route the cables in a separate compartment under the motherboard. It also has sound deadening material lining the inside of the case. It also has eight 3.5/2.5 internal drive bays with drive carriers that easily accommodate 2.5" SSDs, with screw holes in the right positions.
The Gigabyte GA-Z87-D3HP motherboard is a mid-range Z87 motherboard that has six SATA III ports and four memory slots, along with lots of USB 3.0 ports. I did not see any reason to get a high-end gaming-oriented motherboard. I did enable Extreme Memory Profile (XMP) in the BIOS for a mild overclock.
The 22nm, 3.4GHz Intel Core i5-4670K is the top-of-the-line, unlocked Core i5 desktop processor that has the improved HD4600 integrated graphics, which are more than capable of handling normal desktop and non-extreme gaming usage. Using the integrated graphics would save money and electrical usage compared to discrete graphics. I decided to just use the included, stock air cooler for now. Since it is a K-series, unlocked processor, it does not have VT-d virtualization support for directed I/O, but that was not a factor for this system. You can see the CPU tab from CPU-Z in Figure 1.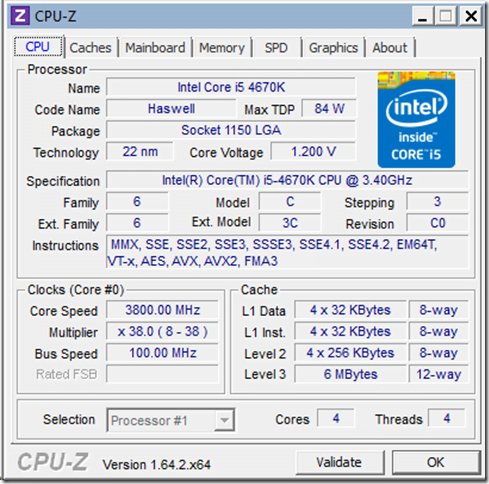 Figure 1: CPU tab of CPU-Z for Intel Core i5-4670K
I would have like to have gotten a Seasonic modular, fan-less power supply, but Micro Center no longer carries them. I ended up with a pretty nice 430 watt, Corsair 430M modular power supply that is 80PLUS Bronze rated. The reason for getting a low wattage power supply is that power supplies are less efficient when they are only putting out a small fraction of their rated output, so if you know that you are building a system that will only use a small amount of electricity, you are better off to get a good quality, low wattage power supply rather than a 750-1000 watt power supply. Don't make the mistake of getting a $19.99. no-name 400 watt power supply though.
The 256GB Samsung 840 Pro SSD is still one of the best desktop SSDs available right now, and there was an $20.00 discount if I bought it along with a processor or motherboard. It is actually available for $10.00 less on Amazon right now, but I did not want to wait…  You should make sure to download the Samsung Magician software, so you can easily download and install the latest firmware and optimize your OS for an SSD. This is more important with Windows 7 than for Windows 8. Figure 2 shows the CrystalDiskMark results for the Samsung 840 Pro SSD.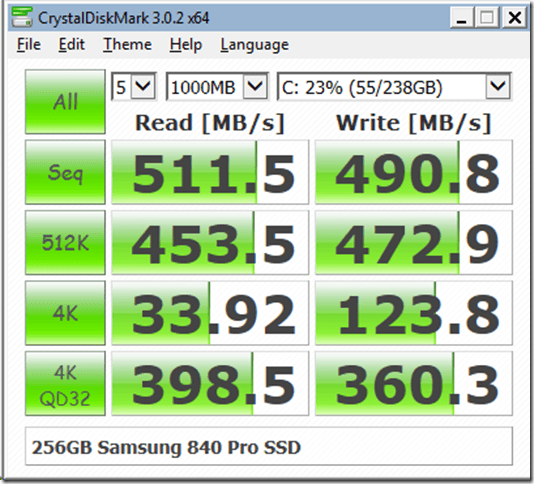 Figure 2: CrystalDiskMark Results for 256GB Samsung 840 Pro SSD
As you can see in Figure 3, this relatively modest system has a Windows Experience Index (WEI) score of 6.7, with the lowest scores being for the integrated graphics. A 6.7 score is not bad at all, and the other scores are 7.7-7.9. Not too bad for a system that cost slightly over $800.00 and only draws 25 watts at idle.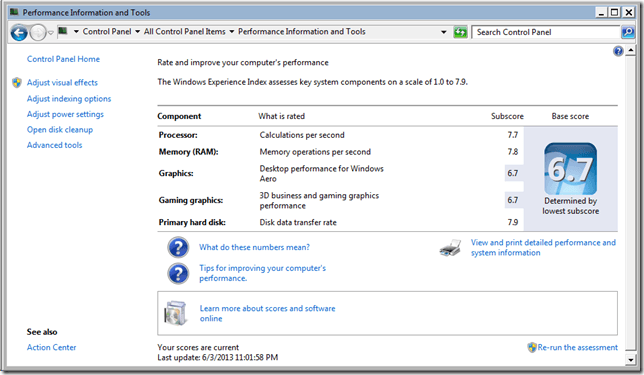 Figure 3: WEI Results for Core i5-4670K System
As you can see in Figure 4, this system has a 32-bit Geekbench score of 10090, which is quite good for a Core i5 system.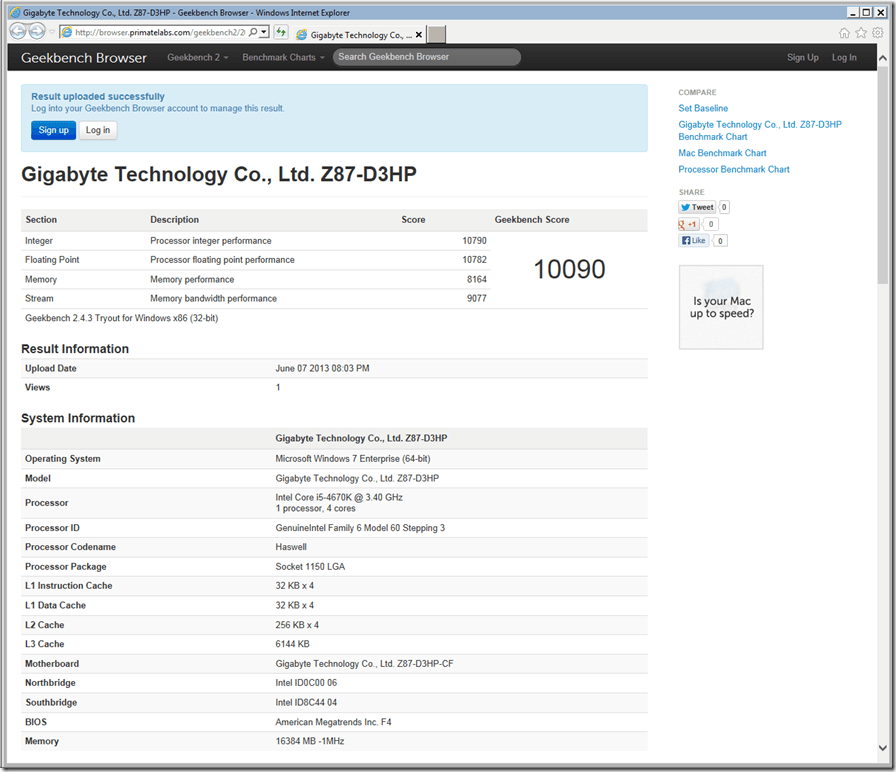 Figure 4: Geekbench 2.4.3 Results