Introduction
Earlier this week, I bought a new HP Spectre x360 13-AP0023DX convertible laptop at Best Buy. I have often criticized Best Buy as a bad place to buy a computer, but in this case I ignored my own advice for some good reasons. First, this was a great deal for $1050.00. This particular laptop has an Intel Core i7-8565U "Whiskey Lake" processor, 16GB of RAM, a 512GB Toshiba XG5 M.2 NVMe SSD, a 13.3" IPS 4K touchscreen, Intel UHD 620 integrated graphics, two USB-C Thunderbolt 3 ports, and one USB-A 3.0 port. Second, I was planning on swapping out the 512GB Toshiba M.2 NVMe drive for a bigger and faster 1TB Samsung 970 EVO Plus.
The Best Buy computer buying experience has dramatically improved over what it was several years ago. Back then, if you bought a computer, they would doggedly insist that a "Geek Squad" tech needed to unbox your machine, power it on, and "configure" it for you. That service might have been well suited for a non-technical person, but since I am my own Geek Squad, I didn't need or want it back then.
The main remaining problem with buying a laptop from Best Buy is that their machines will have whatever bloatware the OEM decided to add to their standard Windows 10 Home image. You can try to uninstall everything you don't want, or you can just install a fresh copy of Windows 10 Professional. If you go with the latter route, you will also need to download and install all of the HP and Intel-specific drivers from the HP Support website. You will probably need to update your main system BIOS and any other firmware that is out of date. You can avoid most of this hassle if you buy a laptop from a Microsoft Store, where they use a very clean, bloatware-free image on their machines. This is called Microsoft Signature Edition.
Performance
After getting everything reinstalled and fully updated, I ran a few quick performance tests. This machine is pretty speedy from a CPU and storage perspective. Since it has two PCIe 3.0 x4 Thunderbolt 3 ports, I can use some very fast external storage if I need to. I do wish it had 32GB of RAM.
The purpose of this machine is to be a backup for my main work laptop (a 15" Dell Precision 5520), just in case I ever have problems with it when I am on the road. It only weighs 2.8 pounds, and it came with a touch pen that you can use to draw with as a tablet. It also has a 12-hour battery life, which is very handy. This machine is actually faster than my two-year old Dell Precision 5520 with an Intel Xeon E3-1505M v6 processor.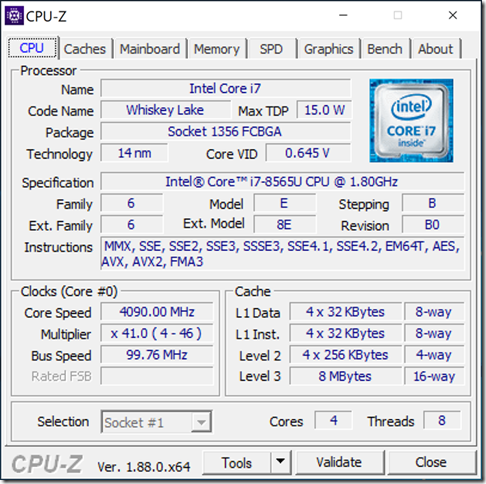 Figure 1: Intel Core i7-8565U Information
This processor compares pretty well to the old (Q3 2015) Intel Core i7-6700K desktop processor, which is pretty impressive for a mobile processor with only 15W TDP. I have confirmed that it is using Intel Speed Shift in combination with Windows 10. This means that it throttles up it's clock speed much more quickly.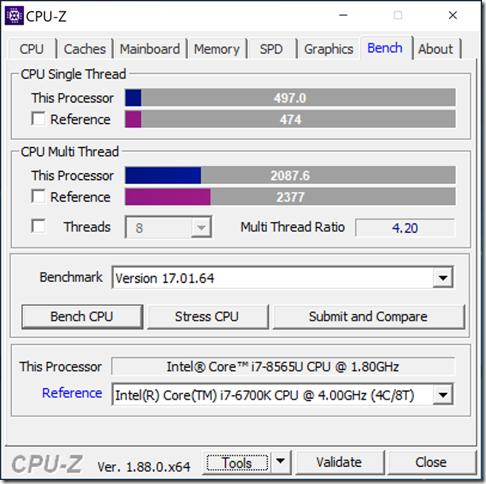 Figure 2: Intel Core i7-8565U Benchmark Results
It was pretty easy to get to the SSD, after removing six small Philips screws that are hidden under two rubber strips on the bottom of the machine. After swapping out the OEM Toshiba SSD for the 1TB Samsung 970 EVO Plus SSD, I ran CrystalDiskMark, with the results shown below.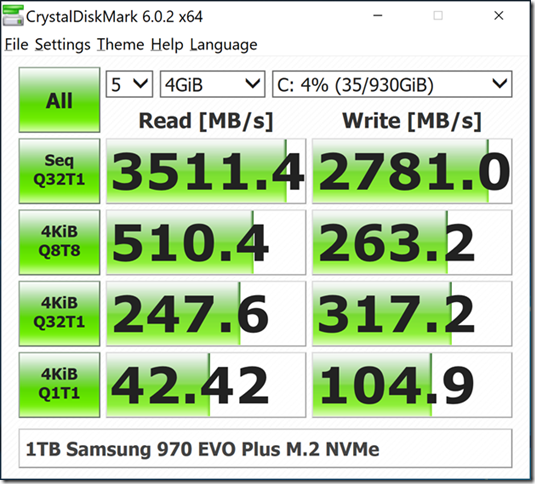 Figure 3: CrystalDiskMark 6.0.2 Results
I am very impressed by the 1TB Samsung 970 EVO Plus. I am still waiting for the 2TB model to become available.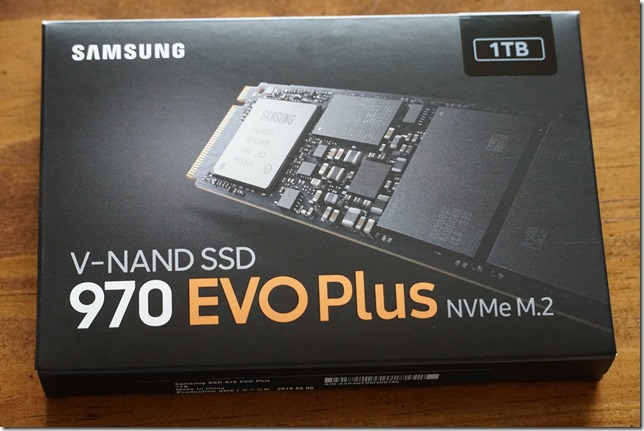 Figure 4: 1TB Samsung EVO Plus
Here are a few reviews of this machine:
HP Spectre x360 (13-inch, 2019) Review