With the start of a new year, and with many people having some time off work, this seems like a good time to do some maintenance and updates on the computers and related technology items and devices in your home (and the homes of your immediate relatives and friends if possible). While many devices do a pretty decent job of automatically pulling down and installing updates by themselves (or they can be configured to do so), you probably have a number of devices that need some attention and help.
These might include your laptop, desktop, and tablet computers, your wireless router, your network attached storage (NAS), managed switches, printers, home automation gear, UPS's, Home AV gear, the list can go on quite a bit.
For Windows-based computers that are owned/managed by individuals (rather than being company-owned), you should manually check for updates by clicking the "Check for Updates" button, and also make sure that the "Give me updates for other Microsoft products when I update Windows" option is enabled, under Advanced options, so that you will get updates for things like Microsoft Office. This is important to do even if the machine is supposed to automatically check for updates, since many people (especially non-computer savvy people) don't ever manually check for updates and they also may not leave their machines running for extended periods, so it is very common to find them woefully out of date.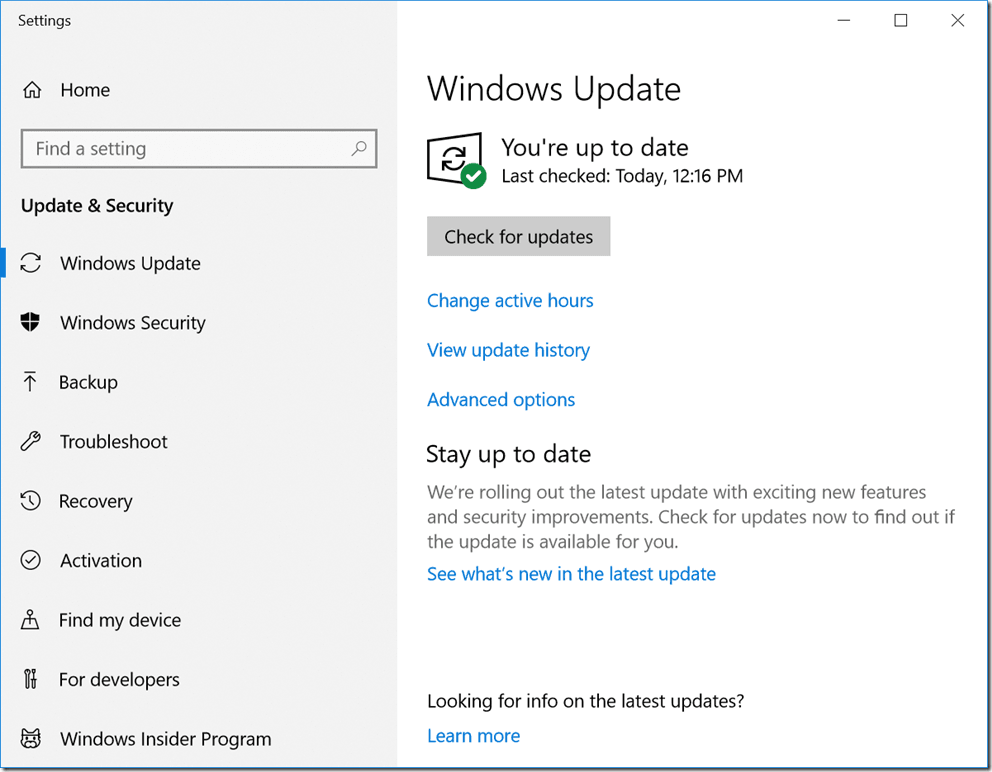 Figure 1: Windows Update Dialog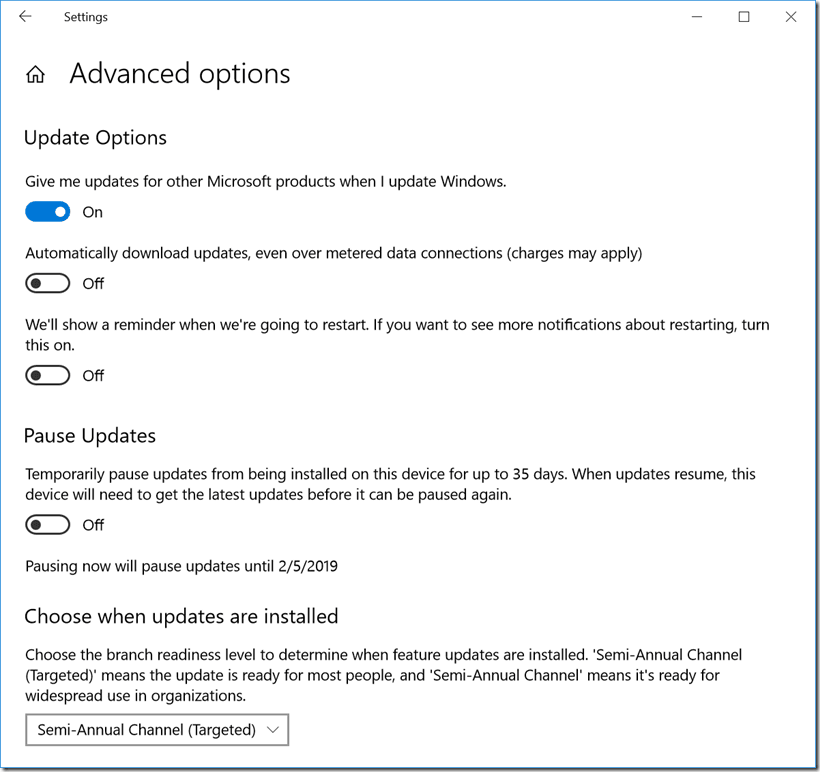 Figure 2: Windows Update Advanced Options
It is also a good idea to run Windows Disk Cleanup, and click on the "Clean up system files" button, so that you will have the option of cleaning up Windows Update files and even removing previous versions of Windows (in Windows 10), meaning previous semi-annual update versions. Removing those old versions can often free up 20-40GB of disk space, although you won't be able to rollback to the old versions anymore. Be warned that running disk cleanup can take quite a bit of time, even with a fast SSD.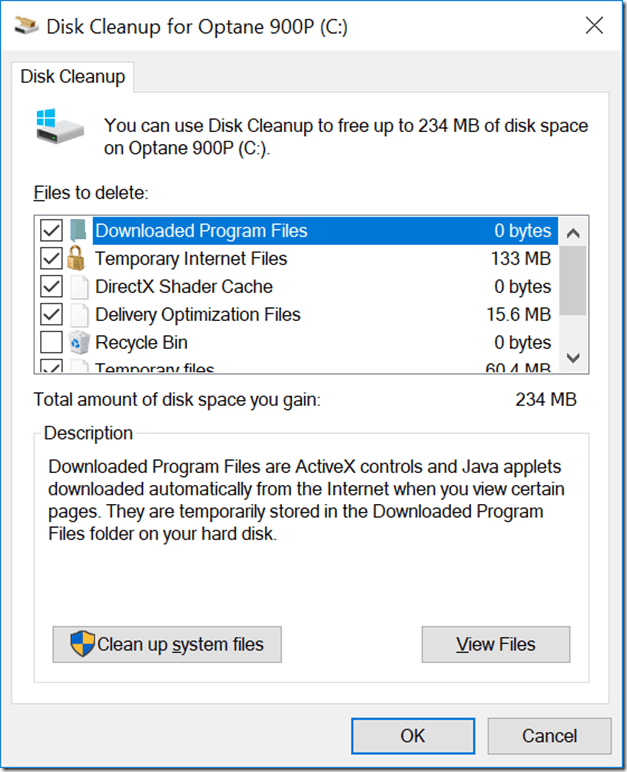 Figure 3: Disk Cleanup Default Dialog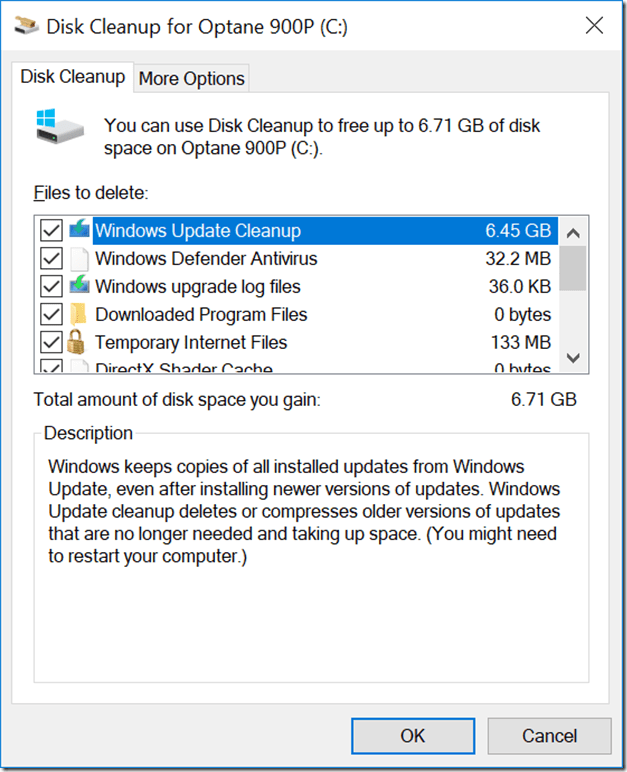 Figure 4: Disk Cleanup System Files Dialog
After getting Windows updated and running Disk Cleanup, you should make an effort to see if there are any BIOS/firmware or driver updates for each device. Most large hardware vendors have utilities that you can use to automatically look for any updates, and then download and install the updates. You may have to go to the vendor's support site to download and install the utility (or update an old version of the utility), but once you have done that, getting the latest updates is usually pretty easy.
If the machine was built from parts or is not from a major vendor, you will probably need to do some research and manual updating, once you figure out what you are dealing with. A couple of good tools to identify the components in a strange computer are CPU-Z and HWiNFO64, which you can have on a USB thumb drive. These will let you identify the motherboard model and BIOS version, along with many other components, such as video cards and storage devices. Most motherboard vendors also have utilities that can be used to check for and install the latest updates for that motherboard.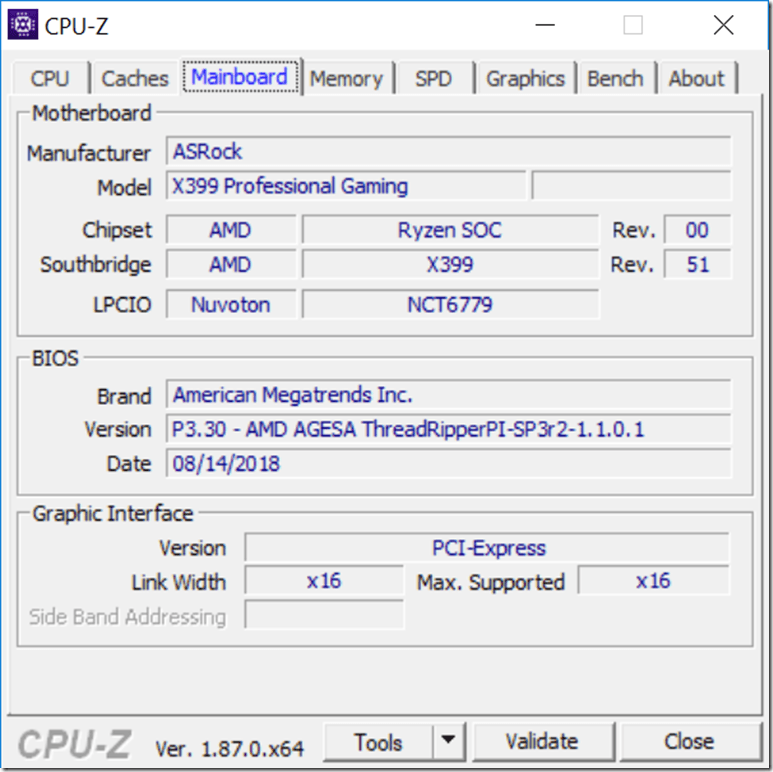 Figure 5: CPU-Z Mainboard Tab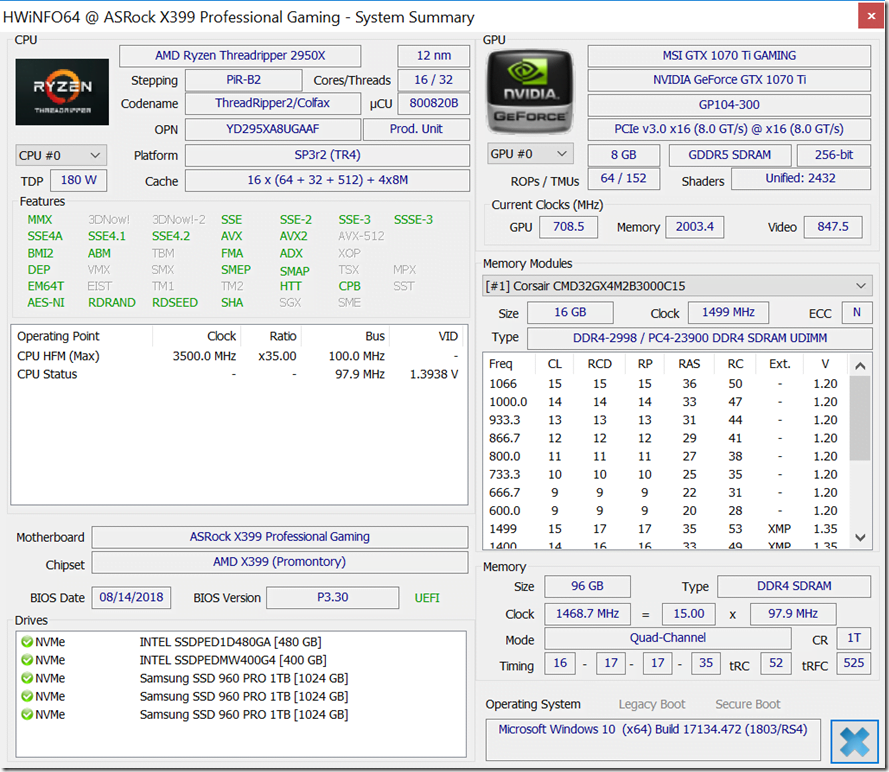 Figure 6: HWiNFO64 System Summary
Many individual components in a system may require updates, such as video cards and storage devices. Once you know what components you are dealing with, you should be able to go to the vendor's support site and either use a utility to check for and install updates, or simply manually do it yourself. For example, Samsung and Intel have utilities to maintain and update their storage devices and NVidia and AMD have utilities to maintain and update their video cards.
Other Devices
After you have updated all of your computers, you should try to update all your other updateable devices as much as you can. I'm talking about things like routers, managed network switches, printers, home automation gear, AV components and the like. Many devices will have a web interface or downloadable utility program that you can use to check for and install firmware and software updates. Often they will have a built-in method for checking for updates, buried somewhere in the setup or configuration interface. You should make the effort to find whatever method is necessary, and then check for and install updates.
Perhaps you are wondering why you should go to this trouble, for yourself and for your family and friends? The main reason is that it will make their devices be more secure and work better, and it will also make it a little more difficult for bad things like viruses, trojans, and worms to spread so quickly in the wild. Since you are probably in the technology field if you are reading this, your friends and family probably rely on you (at least to a certain extent) for their computer and technology support. For example, if you are are a DBA, that means you are "in computers", and you must know everything there is to know about desktop and network support, right?
Here are some links for some of the more common brands and devices you may run into.
Firmware Updates
Software Updates
Driver Updates