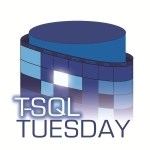 This month's T-SQL Tuesday is being run by fellow-MVP Sankar Reddy (blog|twitter) and the topic is about Misconceptions in SQL Server.
(Check out the 60-page PDF with all the myths and misconceptions blog posts collected together: CommonSQLServerMyths.pdf)
Back in April I spent an entire month doing a DBA-Myth-A-Day series once a day which was all about misconceptions. So, rather than repeating some of what I said then, or spilling the beans on some more myths I'll be discussing at PASS and SQL Connections in November, this post will be an uber-list of all the misconceptions I debunked during April – and, boy, there are a lot of them! I keep hearing these myths over and over, from all kinds of people, including SQL MVPs, vendors, and consultants.
These posts explain in detail why the misconception is a misconception and in many cases use a script to prove it as well.
And there you have it – over 100 myths and misconceptions debunked, explained and, in many cases, proven!