Jess Pomfret (newly awarded MVP!) is hosting month's T-SQL Tuesday, and asked us to share our favorite life hacks – something that makes our day easier.  I have two that I consider indispensable.
The first is Toggl, a free app that Kendra Little introduced me to years ago.  As a consultant, I have to track my time so we can accurately bill customers.  Initially I tried to write it down on paper, but I ended up with MANY pieces of paper scattered across my desk.  Organizing those at the end of the week was not fun.  Then I tried Excel.  Nope, too much work.  Enter Toggl:

It's extremely easy to use, it synchronizes with my account so the information is available online if don't have my laptop for some reason and need to know the time spent on a project, and as I said, it's free.  There is a paid version and it has a lot of cool features that I don't even use or know about it.  It just works.
My second hack is movies.  If I'm not on a call or dial in to a customer, I have a movie playing in the background.  It's always a movie I know well, and a movie I really like.  A lot.  I mean, I've listened to some of these hundreds of times.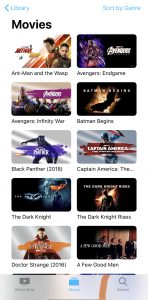 When it's completely quiet, I find it harder to focus.  I need something in the background to keep some part of my brain just a little bit distracted, which somehow makes everything else clear.  I just play it on my phone, no TV, no fancy speakers.  There is probably science behind it – sometimes music works, but mostly you can find me listening to any Marvel movie, Apollo 13, The Martian, Miracle, Top Gun, A Few Good Men, or Band of Brothers (not a movie, but close enough).
While typing, I thought of a third hack…my standing desk mat.  I have a "plain" one, but my husband got me this one a year or so ago and I really like because it has different shapes and textures for my feet.  Sometimes it's the little things.