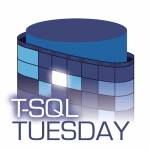 I am late to the party (I am often late to the party, just ask Aaron Bertrand, this month's host).  I chose door #1 for this month's T-SQL Tuesday Dealer's Choice party.
If you follow me on Twitter, you know I'm a runner.  You might also know that I like spin.  And maybe you know that I'm a spin instructor at Psycle, a studio here in Ohio?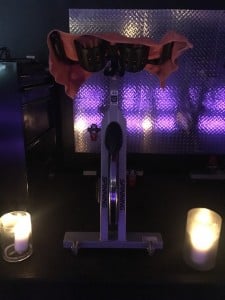 My regular class is on Tuesday mornings, but I sub for other instructors when my schedule allows.  Teaching spin is big in some places – like Soul Cycle which some say started the whole spin craze – to the point where instructing is a full-time job and it includes benefits.
I'm not in it for the money.
The extra cash is nice, but what I love is watching people evolve, and get better.
I'm a coach at heart.
I have found that I love not thinking about how I'm doing, but rather thinking about how to get someone else to do their best.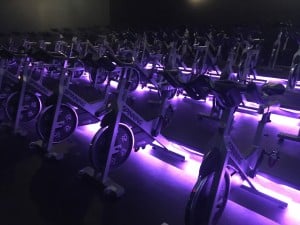 This is why I teach
Both spin, and SQL Server.  Off the bike my favorite course is IE0, for the Accidental/Junior DBA.  The first day everyone is pretty quiet – they don't want to share what they don't know.  By the last day everyone has realized that no one is an expert, and they will tell stories and ask the fun "why" questions.
This happens in spin.
People show up the first ride and they are afraid they'll be the worst rider in the room.  A few rides later and they're asking questions about their bike set up, or sharing how they're feeling about class.  Weeks, months, even years go by and you see those individuals get stronger, faster, more efficient…and in some cases become instructors themselves.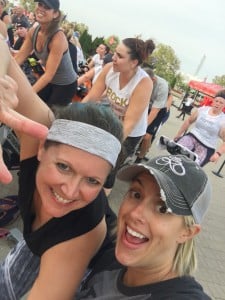 That happened to me.
I started riding to become a stronger runner, but I found that I loved the dark room, loud music, and sanctity of the spin studio just as much as I loved the fresh air, sunshine, and the sound of my feet running.  It is, at our studio, therapy on a bike.  Some may scoff at the notion, others attend and find it isn't their thing.  And that's cool.  You do you, you find your thing and go all in, and spread that light wherever you can.  But if you find yourself in Cleveland and you're up for a ride, let me know 🙂