(Glenn's Technical Insights… used to be part of our bi-weekly newsletter but we decided to make it a regular blog post instead so it can get more visibility. It covers interesting new hardware and software developments that are generally relevant for SQL Server).
April Release of Azure Data Studio
On April 18, 2019, Microsoft released Azure Data Studio 1.6.0, which you can download here. The release notes are here. The highlights include some UI changes, such as renaming the Servers tab to Connections, and moving the Azure Resource Explorer as an Azure Viewlet under Connections. There are also a number of improvements for SQL Notebooks and 78 bug fixes on GitHub.
Azure Data Studio is stable and mature, and Microsoft (and open source contributors) seem very serious about improving it and maintaining a regular release schedule. They are regularly adding interesting new features, such as Jupyter Notebook support. If you haven't started playing around with Azure Data Studio, you probably should try it out pretty soon.
SQL Server 2014 Cumulative Updates
On April 16, 2019, Microsoft released SQL Server 2014 SP3 CU3 (12.0.6259.0) and SQL Server 2014 SP2 CU17 (12.0.5632.1). These have four and three public hotfixes, respectively, so they are not big cumulative updates. You should be on the SP3 branch by now, but if not, you should plan on getting there as soon as you can. It is my understanding that there won't be a Service Pack 4 release for SQL Server 2014, which makes sense given the time constraints.
Remember, SQL Server 2014 falls out of mainstream support on July 9, 2019, which means no more Service Packs or Cumulative Updates. Going by the calendar, there should be one more cumulative update for each branch before July 9, 2019.
If you are going to be stuck on SQL Server 2014 for a while, you should make a concerted effort to get on the latest SP and CU as they become available, and you are able to do your own pre-deployment testing.
AMD Ryzen 3000 Series Rumors
AMD is said to be introducing the 7nm Ryzen 3000 Series CPUs during the COMPUTEX CEO Keynote address of AMD CEO Dr. Lisa Su on May 27, 2019. The rumor mill has been working overtime over the past several months, and there is huge anticipation among hardware enthusiasts about what the ultimate truth will be.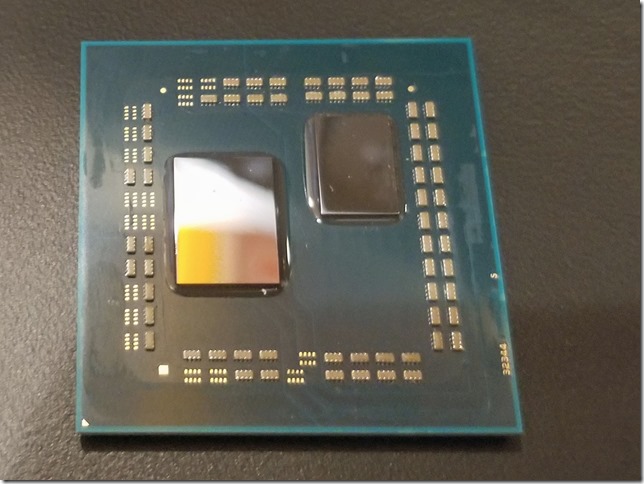 Figure 1: AMD Ryzen 3000 Prototype
These processors will work in most existing AM4 socket motherboards, with a BIOS update. There will also be new 500-series chipset motherboards that will better support new features, such as PCIe 4.0.
Here are some blog posts with the latest information:
AMD Ryzen 3000 Series CPUs: Rumors, Release Date, All We Know About Ryzen 3

AMD Ryzen 3000 release date, price, specs, and everything we know
The bottom line is that you might want to hold off on building a new desktop system, especially a dedicated gaming rig, until after this new generation is released and available. We are already seeing deep discounts of previous generation Ryzen 1000 and 2000 series processors as we get closer to the Ryzen 3000 release date.