Become a SQLskills Insider!
One of the things Kimberly and I find amazing is how so many people write blog posts, help out on Twitter, and are so passionate about SQL Server!
We're the same, and we invite you to join our SQLskills Insider community.
Yes, it's a mailing list. Lots of free info you can't get anywhere else. You get one email every two weeks. No spam. No calls. No sponsored adverts. Ever. How cool is that?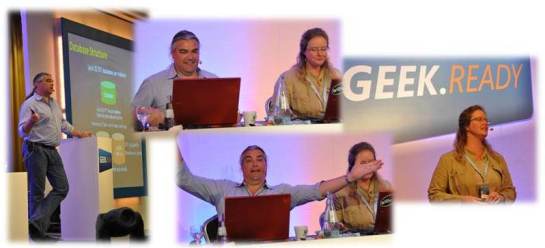 Each mail has Paul's Ponderings, where Paul talks about something relevant in the SQL Server space, and a short video with a cool demo from one of the team. Lots of good info, plus access to all the previous mails and videos too and Paul's 60-page whitepaper on SQL Server myths and misconceptions.
A selection of what was in previous mails:
Application performance tuning and demo video on Windows Server 2012 Task Manager
Dealing with system databases and demo video on Process Explorer
Outside-the-box with Resource Governor and demo video on query timeout debugging
Head-in-the-sand log management and demo video on nested transactions
We will not give your info to anyone – we hate spammers just like you do. There are no special requirements to join.
Please just enter your email address and you'll be added to our newsletter list. No in-depth registration, no fuss, no time!
Thanks and best regards,
Paul and Kimberly