Become a SQLskills Insider!
One of the things Kimberly and I find amazing is how so many people write blog posts, help out on Twitter, and are so passionate about SQL Server!
We're the same, and we invite you to join our SQLskills Insider community.
Yes, it's a mailing list. Lots of free info you can't get anywhere else. You get one email every two weeks. No spam. No calls. No sponsored adverts. Ever. How cool is that?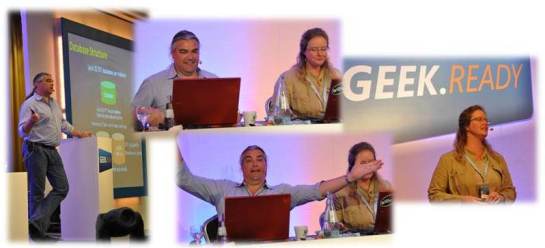 Each mail has the following sections:
SQLskills news
A book review from Paul
The Curious Case of… that discusses a problem we've seen at a client recently
Paul's Ponderings, where Paul writes about a topic of interest to the SQL Server community
Demo Video, a never-seen-before demo video from one of the team
#TBT, listing select resources from the past that are still interesting today, and a selection of recent SQLskills blog posts
Tons of great info, plus access to all the previous 150+ newsletters and videos too, and Paul's 60-page whitepaper on SQL Server myths and misconceptions.
Here's an example newsletter from March 2017 so you can see what it's like.
We will not give your info to anyone – we hate spammers just like you do. There are no special requirements to join.
Please just enter your email address and you'll be added to our newsletter list. No in-depth registration, no fuss, no time!
Thanks and best regards,
Paul, Kimberly, and the SQLskills team.