(New: we've published a range of SQL Server interview candidate screening assessments with our partner Kandio, so you can avoid hiring an 'expert' who ends up causing problems. Check them out here.)
A few weeks ago, I built a new Intel Skylake desktop system that I am going to start using as my primary workstation in the near future. I have some details about this system as described in Building a Z170 Desktop System with a Core i7-6700K Skylake Processor. By design, this system has several different types of storage devices, so I can take advantage of the extra PCIe bandwidth in the latest Intel Z170 Express chipset, and do some comparative testing.
The latest addition to the storage family is a brand new 512GB Samsung 950 PRO M.2 PCIe NVMe card that just arrived from Amazon yesterday afternoon. As of now, here is the available storage in this system:
(2) 512GB Samsung 850 PRO SATA III SSDs in RAID 1 (using the chipset RAID controller)
(1) 512GB Samsung 950 PRO M.2 PCIe 3.0 NVMe card in an Ultra M.2 PCIe 3.0 x4 slot
(1) 400GB Intel 750 PCIe NVMe card in a PCIe 3.0 x16 slot
(1) 6TB Western Digital SATA III hard drive in a SATA III port
Since I have an NVidia GeForce GTX 960 video card in one of the PCI 3.0 x16 slots, both that slot and the PCI 3.0 x16 slot that the Intel 750 is using will go down to x8 (which means 8 lanes instead of 16 lanes). The Intel Z170 Express chipset supports 26 PCIe 3.0 lanes, so you need to think about what devices you are trying to use. This system has Windows 10 Professional installed, so it has native NVMe drivers available from Microsoft.
I did some quick and dirty I/O testing today with CrystalDiskMark 5.02. The two NVMe devices are both using the native Microsoft NVMe drivers from Windows 10. As you can see below, both the Samsung 950 PRO and the Intel 750 PCIe NVMe cards have tremendous sequential and random I/O performance!
| | | | | |
| --- | --- | --- | --- | --- |
| Device | Sequential Reads | Sequential Writes | Random Reads | Random Writes |
| 512GB Samsung 950 Pro | 2595 MB/s | 1526 MB/s | 171755.6 IOPS | 104801.3 IOPS |
| 400GB Intel 750 | 2369 MB/s | 1081 MB/s | 177938.0 IOPS | 151642.1 IOPS |
| 512GB Samsung 850 Pro | 1104 MB/s | 532 MB/s | 100420.4 IOPS | 60765.1 IOPS |
| 6TB WD Red HD | 176 MB/s | 170 MB/s | 386.7 IOPS | 448.2 IOPS |
Table 1: Sequential and Random Results (Queue Depth 32, 1 Thread)
Keep in mind that the two Samsung 850 PRO SSDs are using hardware RAID1, which seems to help their sequential read performance, and that the two NVMe devices are both using the native Microsoft NVMe drivers, which may be hurting their performance somewhat.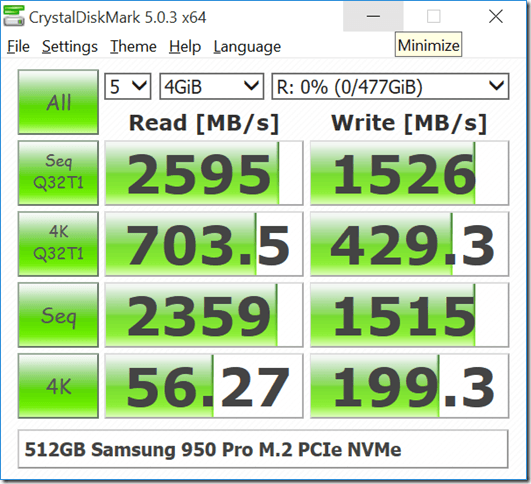 Figure 1: 512GB Samsung 950 Pro M.2 PCIe NVMe Results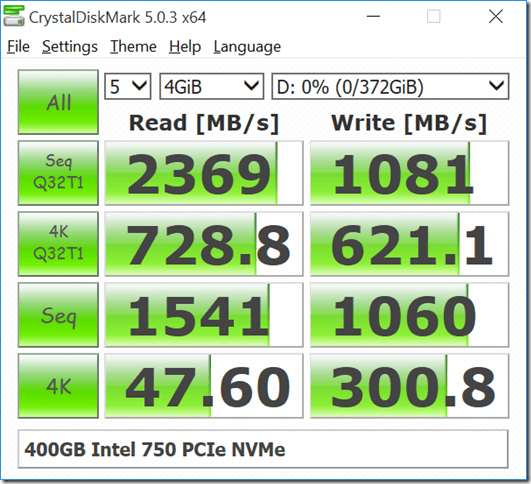 Figure 2: 400GB Intel 750 PCIe NVMe Results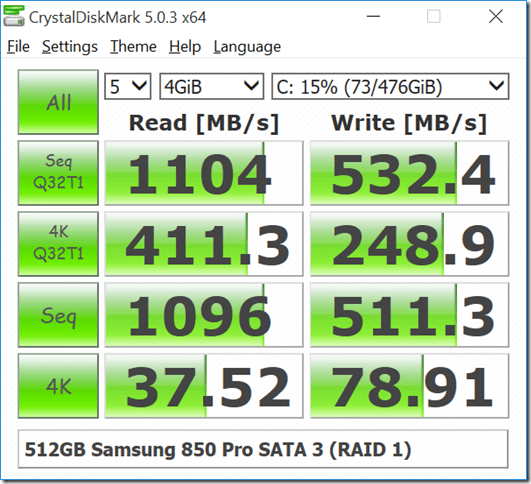 Figure 3: 512GB Samsung 850 Pro SATA 3 (RAID 1) Results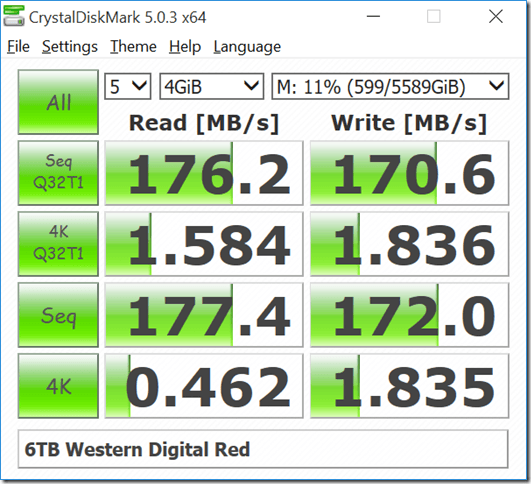 Figure 4: 6TB Western Digital Red Results