Back in 2009 I started posting a summary at the end of the year of what I read during the year and people have been enjoying it, so I've continued the tradition ever since.
Until 2020. I do most of my reading while traveling, which I only did once this year back in March, and I wasn't very motivated to read while at home, so I only read 4 books! So instead of my annual summary, I'm going to present my top books from the 2010-19 years. Next year I'm setting myself a goal of reading 50 books again as I have a lot of lengthy biographies and other history books I want to tackle.
For the record, I mostly read 'real' books – i.e. not in electronic form – I really don't like reading off a screen. Yes, I've seen electronic readers – we both have iPads – but I don't like reading electronically. I do read some books electronically out of necessity (insurmountable luggage weight and volume restrictions on certain dive trips). I also don't 'speed read' – I read quickly and make lots of time for reading.
Now the details. I enjoy putting this together as it will also serve as a record for me many years from now. I hope you get inspired to try some of these books – push yourself with new authors and very often you'll be surprisingly pleased. Some years have multiple top books as I just couldn't decide on one.
As usual I leave you with a quote that describes a big part of my psychological make-up:
In omnibus requiem quaesivi, et nusquam inveni nisi in angulo cum libro!
2010

 #4 Shantaram; Gregory David Roberts; 913pp; Fiction; March 27th (Incredibly good (and long) book based on the true story of the author from a prison break in Australia to the slums and mafia of Bombay to joining the mujahedeen in Afghanistan, and back again. Kind of book that you only find a few times in your life. Very strongly recommended. Makes me want to go back to India again.)
2011

 #23 The Cellist of Sarajevo; Steven Galloway; 256pp; Contemporary Fiction; July 11; (Wow – what a powerful book! Sarajevo must have been a nightmare when it was under siege. The book centers around the (true) story of a cellist who plays for 22 days in the same spot to honor 22 people killed by a shell while waiting to buy bread. Imagine having to cross street junctions with random snipers killing people as they do so? Wow.)
2012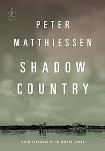 #7 Shadow Country; Peter Matthiessen; 912pp; Fiction; January 24; (Fantastic trilogy about E.J. Watson – a farmer/killer/desperado in Florida at the start of 1900s. Told from three viewpoints, it recounts Watson's life as a pioneer sugar-cane grower and all the trials and tribulations that went with it – from multiple families of children to murdering farm hands to avoif paying them. It also shows the terrible way that black people were treated 100 years ago. Altogether a thrilling and educational work of historical fiction – strongly recommended.)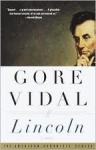 #15 Lincoln; Gore Vidal; 672pp; Historical Fiction; March 3; (What an utterly fabulous novel! An extremely well-done fictionalization of Lincoln's presidency and the Civil War – reinforcing Vidal's place as my favorite historian. The dramatis personae is complete and there are numerous rich portrayals of the eminent statesmen and generals of the day. Incredibly interesting to read about the re-forging of the Nation, even in fictional form. I cannot recommend this book enough!)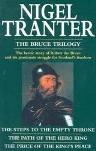 #43 The Bruce Trilogy; Nigel Tranter; 1047pp; Historical Fiction; September 3; (Fabulous (and huge – 1047 pages) age-turner following the life of Robert the Bruce, from his early 20s to his death in his 50s. Extremely well told, with a wealth of detail, I strongly recommend this book for all fans of history! A strong candidate for my top book this year.)
2013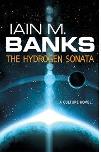 #1 The Hydrogen Sonata; Iain M. Banks; 517pp; Science Fiction; January 5; (True to Banks' usual form, his latest Culture novel is excellent. Lots of ship and Mind conversation, clever action, and great characters. Strongly recommended, a must for Banks fans.)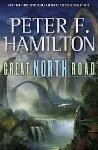 #5 Great North Road; Peter F. Hamilton; 948pp; Science Fiction; January 31; (Just finished book #5 this year. Absolutely excellent, long, sci-fi romp from one of my favorite authors.)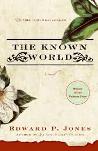 #31 The Known World; Edward P. Jones; 432pp; Historical Fiction; July 14; (Really excellent and powerful novel about slavery in mid-1800s Virginia, and one of the best books I've read this year, although I stopped midway to read #29 and #30. Barbarous to think of people as property, and that a husband could be freed and then have to work up to paying for the eventual freedom of his wife and children. Runaways, if they were caught, could expect to be 'hobbled' by severing one of their Achilles tendons – nasty. Strongly recommended.)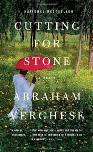 #36 Cutting for Stone; Abraham Verghese; 688pp; Fiction; July 23; (Wonderful book! Hard to describe the plot without giving away what happens in the book. Written by a surgeon, with lots of factually accurate descriptions of surgeries and medical issues. Follows the life of a family in Addis Ababa in the '60s and '70s, with drama and betrayals. Masterfully written, became a two-day page-turner for me after dithering about buying it since it came out. Very strongly recommended.)
2014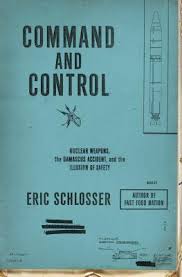 #7 Command and Control; Eric Schlosser; 640pp; Non-Fiction; February 16; (Absolutely excellent history of US nuclear weapon control (or lack of it), accidents involving US nuclear weapons, and US nuclear strategy from the 40s to the 80s. Really shocking how close the US came to an accidental nuclear detonation several times. it also covers the Damascus accident in great detail, along with the almost laughable ineptitude of the Air Force and SAC in dealing with it. There are very comprehensive notes and sources, which actually led me to buy another 15 or so books over the last two weeks on related topics. Highly recommended – excellent book.)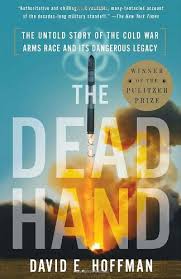 #14 The Dead Hand: The Untold Story of the Cold War Arms Race and Its Dangerous Legacy; David Hoffman; 608pp; Non-Fiction; March 23; (Really excellent book I picked up while reading Command and Control earlier this year. This book details the hidden Soviet bioweapons programs that existed all the way up to the 90s (anthrax, plague, tularemia, and even smallpox, after it had been eradicate by WHO, for goodness sake!) during the Cold War. The Soviets lied to the world, and Gorbachev and Yeltsin continued to lie after the fall of the USSR in '91. It also explains the 'dead hand' semi-automatic mechanism to allow retaliation by the Soviets after a decapitative nuclear strike against them. Most alarming is the telling of how the a Soviet Union fell apart and left thousands of tons of bioweapons, enriched uranium and plutonium, and nuclear weapons spread across the various republics and Russia without adequate storage, security, and safeguards to stop profiteering and proliferation to rogue states like Iran. Interesting to read about how some parts of the US govt stepped in to buy uranium from Kazakhstan to stop it falling into the wrong hands, and built secure storage for Russia. Well worth reading. Not an alarmist, sensational book at all, but an insightful and level-headed description of what went on. Contains a lot about the transfer of power to Gorbachev, his meetings with Reagan, and his fall from power that I hadn't read about before either. Strongly recommended.)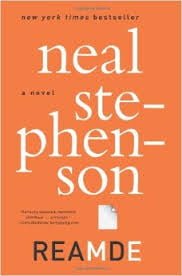 #34 Reamde: A Novel; Neal Stephenson; 1042pp; Fiction; August 18; (Absolutely excellent, and a monster 1000+ pages. Terrorists, MMORPG, Chinese and Hungarian hackers, MI6, Idahoan survivalists, private jets, Russian mercenaries, lots of guns. Mix well with superlative storytelling and you get Stephenson's usual top-notch page turner. Best book so far this year. Very, very strongly recommended.)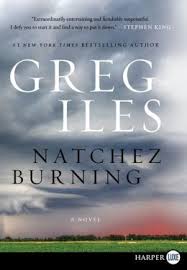 #50 Natchez Burning; Greg Iles; 800pp; Fiction; December 21; (This is easily the best book I've read this year, and is fantastic. It's long, really involved, and deals with a murder case on the Mississippi/Louisiana border. Apparently it's the fourth in a series about the main character – so I just bought the first three to add to my pile of unread books. The book is centered on the extreme racism in that area in the late 1960s and its continuation in some cases today, and is quite shocking in parts. The writing is superb, with rich characters and excellent dialog. I'm very glad I took a chance on this after seeing it reviewed in the W.S.Journal. Strongly recommended, but definitely not for the faint-hearted.)
2015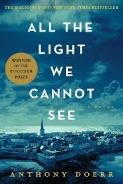 #2; All The Light We Cannot See; Anthony Doerr; 531pp; Historical Fiction; January 10; (Fabulous book about a blind French girl and an orphaned German boy who both experience WWII in their teenage years in vastly different ways, and come together briefly at the end of it. Wonderfully told, with richly evocative writing – I could visualize everything that was happening. Describes some of the horrors faced by those living through and perpetrating the occupation of France. Heading to Amazon to investigate his earlier works. Very strongly recommended.)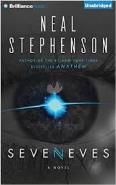 #44; Seveneves; Neal Stephenson; 869pp; Science Fiction; June 14; (Really excellent, and long, novel about the destruction of the surface of the Earth (from the break up of the moon and subsequent bombardment with trillions of meteorites) and the human race's survival in space (over a period of 5,000 years until the Earth's surface cools down again) and re-colonization of the Earth. Very believable with no sci-fi that requires suspension of belief. Hugely recommended and I hope there's a sequel.)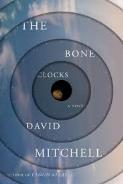 #67; The Bone Clocks; David Mitchell; 624pp; Contemporary Fiction; August 25; (What an excellent book! A very clever story, woven through long chapters/novellas, each set in a different time, introducing and cleverly drawing together the principal characters. The character development is brilliant and I couldn't put the book down – enormously entertaining and so far the best book I've read this year. Highly recommended!)
2016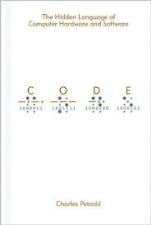 #2; Code: The Hidden Language of Computer Hardware and Software; Charles Petzold; 396pp; Nonfiction; January 14; (This book is really excellent! It's a very cleverly written introduction and exploration of how computers work at the logic level, and takes the reader from the basics of electricity and binary to the intricacies of memory busses, CPUs, and assembly language. I quickly skimmed the first hundred or so pages until I got to the part about building counters from relays and it started to refresh my memory with things I'd learned back in 1990 when I did my B. Eng (Hons) degree in computer science and electronics in Edinburgh.I read this book as a way to kick start getting back into computer design as I want to build a CPU and computer system out of TTL logic (one of my many, many 'spare time' goals). First though, when I get home I'm going to build some logic circuits out of relays – just for the fun of hearing all the little clicks as the relays change state :-)! I highly recommend this book for anyone who wants to know a bit more about how computers work.)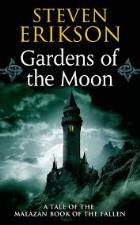 #13; Gardens of the Moon: A Tale of the Malazan Book of the Fallen; Steven Erikson; 752pp; Fantasy Fiction; March 2; (This is the start of a 10-volume, fantasy epic. I picked up the first few to try out and have been enjoying it since I started the first one on the flights home from diving earlier this month. The story is very involved, with magic, immortals, empires, and lots of intrigue and the book throws you right in from page one. All the books are 700-1000+ pages, so a real treat to read. Highly recommended!)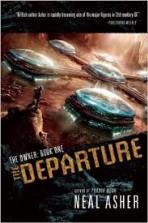 #36; The Departure: The Owner: Book One; Neal Asher; 412pp; Science Fiction; September 29; (Asher is one of my favorite sci-fi authors and most of his novels are set in his Polity universe. This is the first in a trilogy, set on Earth a hundred years or so in the future, where there's a single brutal government, and the colony on Mars that's just been abandoned by Earth. The protagonist wakes up inside a sealed box on a conveyor belt leading to an incinerator and has to figure out his previous life and then start working on revenge. Lots of action, cool machines and robots, futuristic technology and all very fast paced. I can't wait to read the next two – highly recommended!)
2017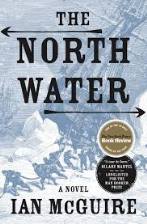 #30; The North Water; Ian McGuire; 272pp; Historical Fiction; September 26; (Excellent book! (So good I just picked up all McGuire's other novels.) Set in the mid-1800s as the whaling industry is coming to an end. A ship sets off for the Greenland waters and many dark things happens. It reminds me of Melville's Moby Dick, but a lot faster, and a lot more raw. Highly recommend and a possible candidate for my best book of the year!)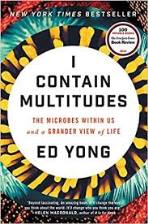 #31; I Contain Multitudes: The Microbes Within Us and a Grander View of Life; Ed Yong; 357pp; Nonfiction; October 1; (What an excellent book! Thanks to Buck Woody for the recommendation. The book explains all kinds of fascinating things about bacteria and our microbiomes, the history of their understanding by science, and how the quest to rid ourselves of them is futile, and in quite a few cases, actually harming people that live in developed nations. More interestingly, it also introduces many scientists who have identified beneficial bacteria and used them to help solve medical or environmental problems – e.g. preventing the dreaded Bd fungus killing a group of frogs, inoculating a group of mosquitoes with a bacteria that prevents them carrying dengue fever, and fecal-matter transplants to help sufferers of persistent C-diff infections – poo pill anyone? Hugely interesting, and written in an entertaining manner, this book is for anyone. Highly recommended!)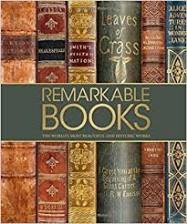 #47; Remarkable Books: The World's Most Beautiful and Historic Works; DK; 256pp; Nonfiction; December 25; (Merry Christmas! Just finished book #47 this year. As you all know I'm seriously addicted to books and reading – a true bibliophile. I've been working through this wonderful book during December reading about a few books each day. Here's the Amazon blurb about it that describes is better than I can:<begin> A beautifully illustrated guide to more than 75 of the world's most celebrated rare and seminal books and handwritten manuscripts ever produced with discussions of their purpose features and creators. From ancient masterpieces such as The Art of War written on the leaves of bamboo to the stunningly illustrated Birds of America to Chairman Mao's Little Red Book Remarkable Books delves into the stories behind the most incredible tomes ever produced offering an insight into their wider social and cultural context and is chronologically ordered to demonstrate the synergies between the growth in human knowledge and the bookmaking process. Alongside breathtaking images of the books and manuscripts themselves close-up views draw out interesting features which are discussed in greater detail while biographies tell the lives of the people who produced them. This coffee table–worthy book is wrapped in a textured jacket with gold foil making it a great gift for those with an interest in literature and art and design. <end> I'm familiar with many of the books covered especially the illustrated manuscripts from the Middle Ages as those are of particular interest to me. It really is a fantastic book itself and I hugely recommend it!)
2018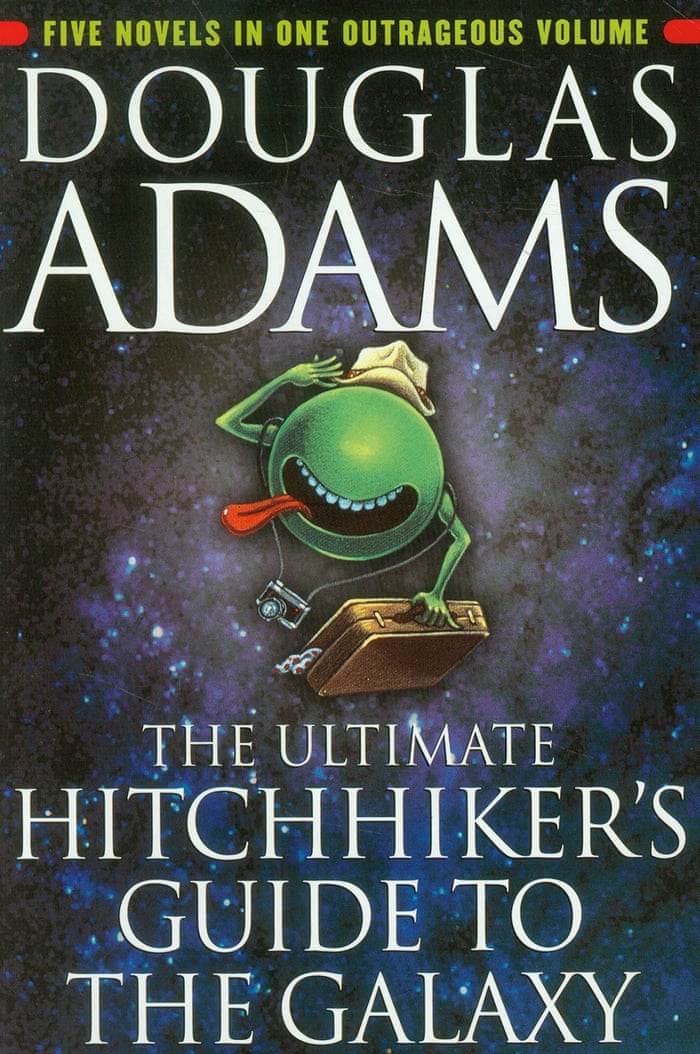 #31; The Hitchhiker's Guide to the Galaxy; Douglas Adams; 160pp; Science Fiction; February 26; (I haven't read the Hitch Hiker series since 1999, so thought it about time for a reread. The Earth is blown up to make way for a hyperspace bypass, but 5 minutes before the culmination of the computer program it was running, for the mice who owned the planet… Everyone should read these – wonderful stuff! 42!)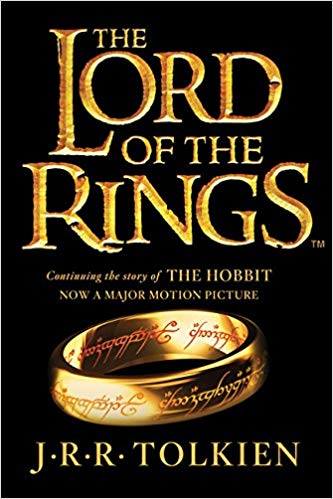 #90; The Lord of the Rings; J.R.R. Tolkien; 1184pp; Fantasy Fiction; November 13 (The link is the paperback edition, but I have a magnificent leather-bound edition that cost quite lot as this is one of my favorite books. Unless you were living in a cave in 2001-2003, you can't have missed at least hearing about the three Lord of the Rings movies that dominated the cinema in each of those years, with the final one (The Return of the King) being one of only three movies ever to win 11 Academy Awards (alongside Titanic, and the 1959 Ben-Hur). I first read TLOTR when I was 11, read it again in college, and then again in 2000 while on parental leave from Microsoft after my first daughter was born, making this my fourth reading. After 18 years, I'd forgotten how rich the storytelling is, and how many things were left out of the movies. The story is very complicated, but can be boiled down to: an evil ring must be taken into the heart of the most dangerous place (Mordor) in the land (Middle Earth) so it can be destroyed, and the task falls to a hobbit, about the most unlikely of all the good races in Middle Earth (men, dwarves, elves, hobbits, and so on). All kinds of side stories happen, leading up to the final battles. You don't *have* to read The Hobbit first, but it certainly helps. This is an absolutely wonderful book, and I can't recommend it enough! And the movies are just stunning, especially in their longest Director's Cut editions – I've lost count of how many times I've watched them.)
2019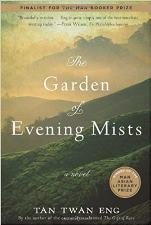 #21; The Garden of Evening Mists; Tan Twan Eng; 352pp; Fiction; September 11 (What a wonderful book! Definitely the best book of the year so far, it totally sucked me in as a page turner and I bought his debut novel as soon as I finished this one. From Amazon: "Malaya, 1951. Yun Ling Teoh, the scarred lone survivor of a brutal Japanese wartime camp, seeks solace among the jungle-fringed tea plantations of Cameron Highlands. There she discovers Yugiri, the only Japanese garden in Malaya, and its owner and creator, the enigmatic Aritomo, exiled former gardener of the emperor of Japan. Despite her hatred of the Japanese, Yun Ling seeks to engage Aritomo to create a garden in memory of her sister, who died in the camp. Aritomo refuses but agrees to accept Yun Ling as his apprentice "until the monsoon comes." Then she can design a garden for herself. As the months pass, Yun Ling finds herself intimately drawn to the gardener and his art, while all around them a communist guerilla war rages. But the Garden of Evening Mists remains a place of mystery. Who is Aritomo and how did he come to leave Japan? And is the real story of how Yun Ling managed to survive the war perhaps the darkest secret of all?" Highly, highly recommended!)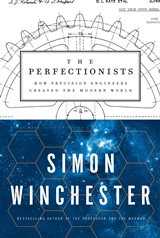 #31; The Perfectionists: How Precision Engineers Created the Modern World; Simon Winchester; 416pp; Nonfiction; November 3 (Winchester's books are always extraordinary and this one was really superb. As an engineer by education and training, this topic is fascinating. He orders the book by increasing precision, starting with a bored cylinder for James Watt's steam engine in 1776 that had a tolerance of the width of a shilling, and ending with machines in the LIGO gravity-wave detection facilities (which can measure light to a precision of 1 ten-thousandth the width of a proton, or in another definition, the distance from Earth to Alpha Centauri A to an accuracy of less than the diameter of a human hair). Entertaining, *hugely* educational, and highly recommended (and also all the other books he's written). Enjoy!)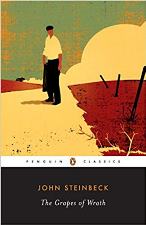 #42; The Grapes of Wrath; John Steinbeck; 464pp; Fiction; December 17 (Wow. What a fantastic book. It's an extremely powerful story about the struggles and deprivations of a mid-West family being thrown off their land and moving West to the Shangri-la of California during the Great Depression era of the US in the 1930s. Sometimes horrific and sometimes uplifting, it's a total masterpiece. Hugely recommended!)