Fall really is crazy travel season for us – a week after returning from our trip to Ireland and Poland and now we're in Australia for a few weeks. This evening we went for a bird-watching walk around Albert Park with our good friend, partner, and fellow MVP Greg Linwood, who's our host while we're here. We saw 20+ species of birds (of which 17 were new to me), including 3 species of cockatoo and, finally, my first glimpse of wild PENGUINS!
I've adored penguins for a very long time and it's always been a dream of mine to see them in the wild rather than a zoo. Well, today another bucket-list item was ticked off. There's a little-known colony of Little Penguins right in Melbourne itself, at the end of St. Kilda Pier (here's a website with some info).
I've uploaded a bunch of photos to Facebook, that you can view at http://www.facebook.com/album.php?aid=2040551&id=1293146061&l=f6e55ca540 (no account needed).
Here are a few examples (Eastern Rosella, Sulphur-Crested Cockatoo, Little Penguin).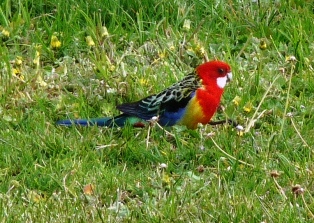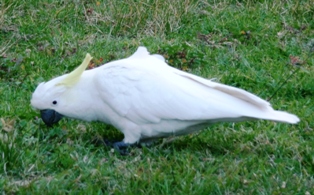 How excellent – penguins!!! :-)