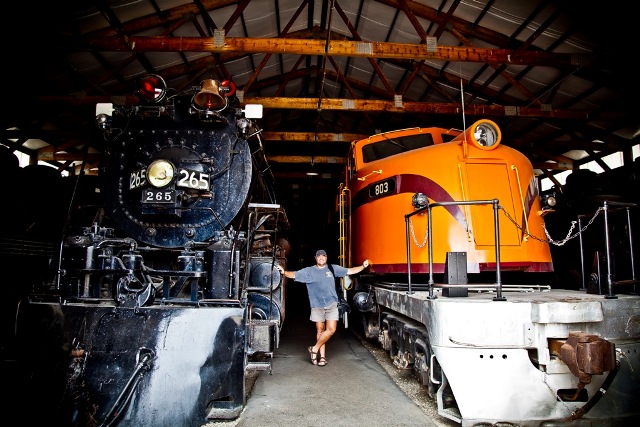 Back in May when we were out in Chicago teaching one of our classes we had a spare day so we drove an hour west into the Illinois countryside to the absolutely excellent Illinois Railway Museum.
I've always been a big train fan, stemming from the days back in the early '80s when I used to take the train back and forth to Glasgow every day on the way to school. I think many people are really little boys at heart when it comes to trains – trains never lose their excitement.
We spent about 1/2 a day wandering around their huge collection and chatting with some of the volunteers responsible for maintaining the rolling stock and engines. Of course I took a whole bunch of photos and I'm sure many of you will enjoy them.
Click on the photos for a 1024×768 enlargement.
Enjoy!