(Used with permission from Dilbert.com)
Following on from the survey I did about what your company is doing for you and vice-versa (see Job security, loyalty, and employee retention: you need to take control), people asked for a salary survey – so I complied a couple of weeks ago (see here for the survey).
The results show a very wide range in salaries for all ranges of experience. Bear in mind that salaries will vary not just because of experience, but also because of responsibility, full-time vs. contractor, regional cost of living, and other things.
Of course, the only person who can accurately gauge whether you're being paid enough is you but this at least gives you a rough idea of how the DBA community is being paid and how your salary stacks up against those of other people.
---
US/Canada Results (in US$)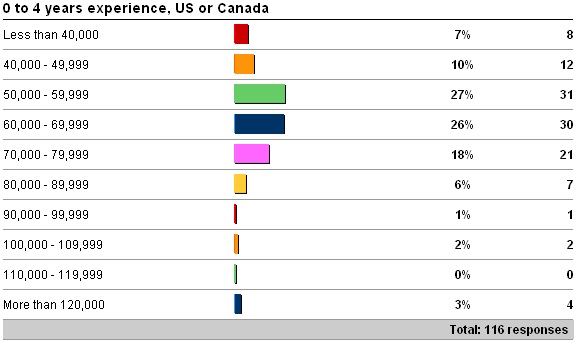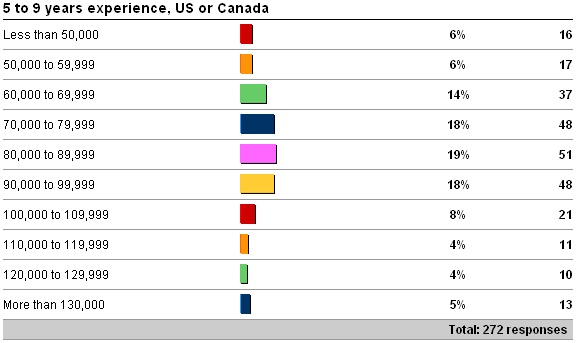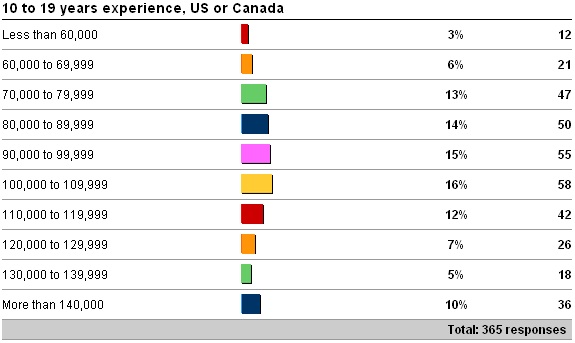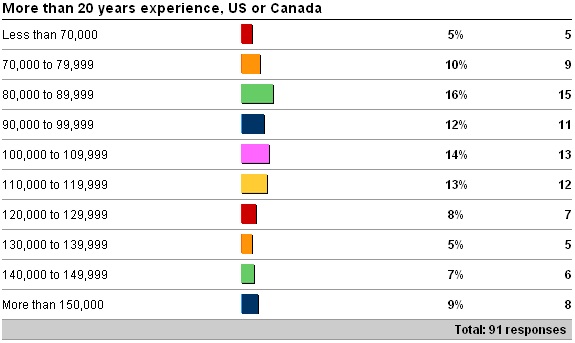 ---
Europe Results (in Euros)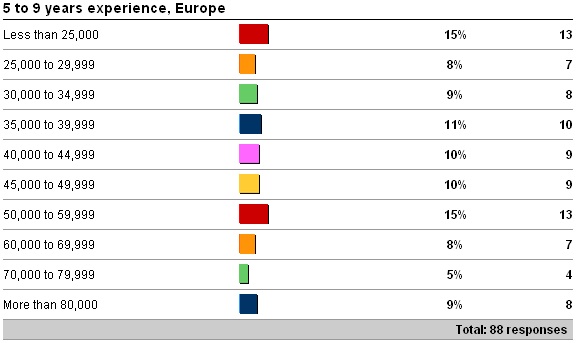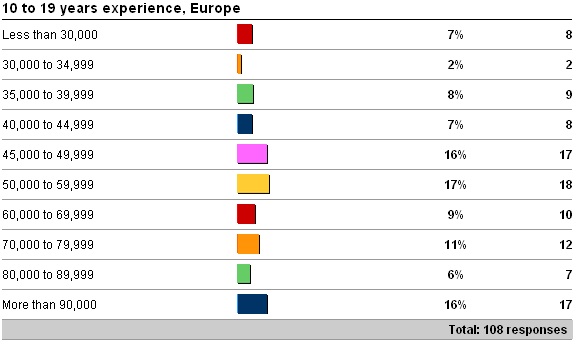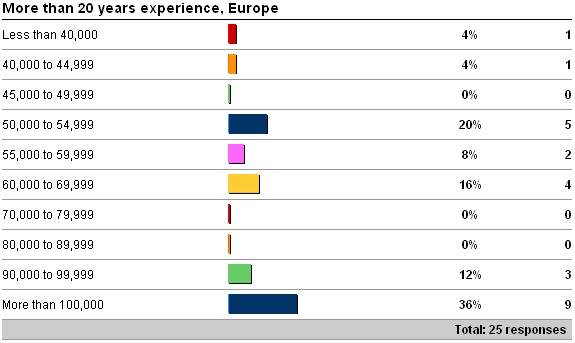 ---
Rest Of The World Results
(Alphabetical by country, slightly sanitized, some results removed because I couldn't figure out what was meant.)
Argentina

0 years experience, AR$ 90,000

Australia

5 years experience, AU$ 125,000
8 years experience, AU$ 80,000
8 years experience, AU$ 140,000
10 years experience, AU$ 105,000
10 years experience, AU$ 140,000
10 years experience, AU$ 140,000
10 years experience, AU$ 200,000
13 years experience, AU$ 130,000
15 years experience, AU$ 190,000+
18 years experience, AU$ 125,000

Brazil

2 years experience, R$ 35,000
3 years experience, R$ 42,000
7 years experience, R$ 57,000
8 years experience, R$ 96,000

Hungary

11 years experience, HUF 1,100,000

India

1 years experience, INR 240,000
1 years experience, INR 384,000
2 years experience, INR 2,100,000
3 years experience, INR 560,000
3 years experience, INR 630,000
5 years experience, INR 500,000
5 years experience, INR 600,000
5 years experience, INR 650,000
5 years experience, INR 900,000
5 years experience, INR 1,100,000
5 years experience, INR 1,500,000
5 years experience, INR 1,600,000
6 years experience, INR 1,000,000
7 years experience, INR 645,000
7 years experience, INR 1,700,000
8 years experience, INR 600,000
8 years experience, INR 930,000
8 years experience, INR 1,560,000

Mexico

3 years experience, MXN 465,000
5 years experience, MXN 293,000
6 years experience, MXN 450,000
12 years experience, MXN 872,000

New Zealand

3 years experience, NZ$ 80,000
4 years experience, NZ$ 75,000
8 years experience, NZ$ 125,000
10 years experience, NZ$ 113,000
10 years experience, NZ$ 120,000
15 years experience, NZ$ 125,000
15 years experience, NZ$ 315,000

Peru

3 years experience, PEN 85,000

Russia

3 years experience, RUB 409,000

13 years experience, RUB 1,000,000

Singapore

10 years experience, SGD 45,000
13 years experience, SGD 100,000

South Africa

7 years experience, ZAR 300,000 after tax
9 years experience, ZAR 380,000
14 years experience, ZAR 666,000+

Sri Lanka

5 years experience, LKR 1, 536,000

Ukraine

10 years experience, UAH 16,000