Wow. This is a driving stunts video by Ken Block – it's just jaw-dropping what this guy can do flying around a dockyard in a car.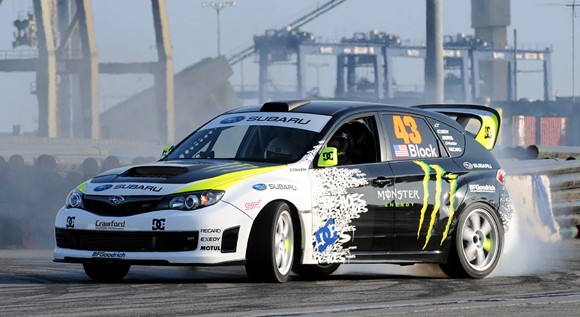 Click the image to get to the video. Skip 1 minute in to get past the intro and then it's awe-time for 5 minutes (then they show you pictures of shoes and stuff you can skip). Best watched with the sound turned up.
Enjoy!
PS Thanks to Brent Ozar for showing me this.