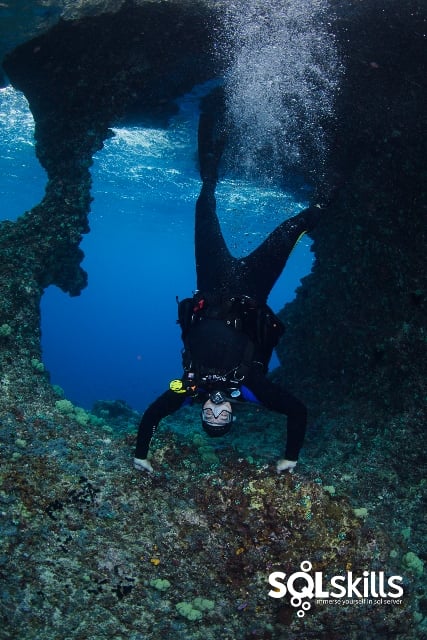 While Kimberly was selecting underwater photos for our new website, she came across this one from our dive trip to the remote NE of Indonesia in January 2012.
After several people tried to do an underwater hand-stand, I gave one of our buddies my camera and showed them how it's done in the middle of an archway. Not the most flattering position for a photo :-)
Click the image for a full-size version. We were at a dive site called Boo Jendela where there are fantastic swim-throughs. Click here for a Google Map of where we were based on the GPS reading I took.