Tonight is the opening evening event for PASS 2014 and we're (SQLskills, as a team), really looking forward to seeing familiar faces and hearing your fantastic questions, problems, and DBA-stories. I'm putting the final touches on my session (and also going over feedback from last year's session) and I stumbled on a bunch of photos that I wanted to share from last year.
I look forward to seeing everyone and taking lots of funs pictures. But, above all – I love the stories. Be sure to stop by and see me!
Here's a really cool shot that @SQLBalls took of my session last year:

Here's another shot during the session. I had lots of great questions from the group (from here down – you can click on the photos to see a larger image of the shot).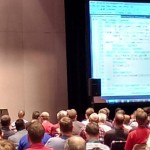 And how COOL is this? Because my session was broadcast on #PASStv there were folks watching from all over. I got this shot from a group that was watching together in their offices. This year I'm on #PassTV again TOMORROW so I hope to see a few of you again. Well, see you on twitter. ;-)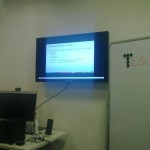 This shot is from 45 minutes after my session and we were still going. I'm HAPPY to say that I have the last slot of the day once again and I expect that it may look like this again… 45 minutes after my session ends! I think the questions, the problems, the excitement that attendees have is what I [personally] love the most about these conferences!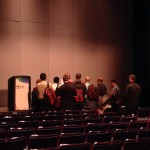 And now for the friends… here's Erin and I. She's MUCH taller than I am. See…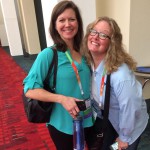 Out for a few at the SQL Sentry party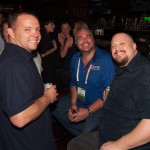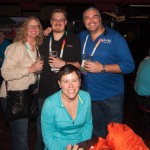 And now the attendee party – these are always great fun. I'm so glad that a few of you sent me the shots from your phones!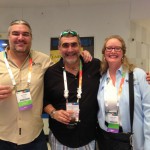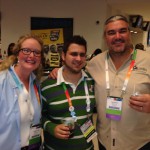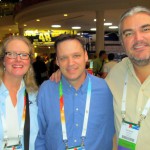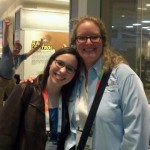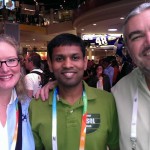 And last year's AFTER PARTY was absolutely spectacular. We were in Charlotte, NC so SQL Sentry (based in Charlotte) KNOCKED IT OUT OF THE PARK with a KILLER event. They gave away some drives and a few of us (er, well – me and @PaulRandal) just HAD to tag along. One of my favorite shots is of @AaronBertrand, @KEKline and I. What a great time!! And, if you really want to see some great video action – check out SQL Sentry's "Who's the World's Fastest DBA" video from the event here.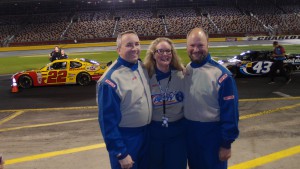 This last shot isn't a complete shot of the team but we had most of us when @SQLAsylum passed by us and we couldn't hesitate to get a shot from Pat. Every year he shoots the event and gets some great (and sometimes very candid) shots. I'm looking forward to seeing his pics for this year! As always, THANKS Pat!! He blogged his goals for 2014 here.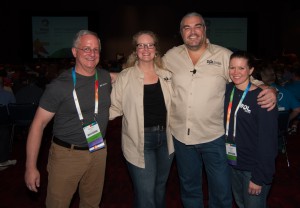 Looking forward to seeing everyone… I hope that everyone has a fantastic SUMMIT 2014.

Cheers,
kt