Something that always amazes me is that people think SQL Server is easy. And, I'd like to (at least partially) blame Microsoft marketing for that. Over the years they've propagated this notion of SQL Server being a simplified database environment even "zero-administration" at one point (anyone remember that marketing nightmare?). And, while there are MANY things that are simplified – it's by no means SIMPLE. And, simply put, it's just like EVERY OTHER TOOL you've ever used. If you want to use it effectively, you need to learn how to use it properly.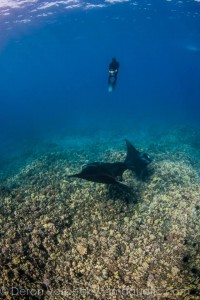 Over the weekend I took a class in freediving (like snorkeling, but my goal is to dive/photograph animals [mostly cetaceans – who really don't like bubbles] "on a single breath"). But, it's not just about holding your breath. There are breathing techniques for slowing down your heart rate and making yourself more comfortable in the water. There are skills for coming back up out of the water after a long breath hold (it's called recovery breathing and it's meant to help reduce/prevent shallow water black-out [Samba] and full black-outs). And, there's a HUGE emphasis on safety/buddy dives. Even with just a two-day class, I was diving deeper and holding my breath longer than I ever thought possible. I believe in classes. I believe in safety. I believe that you can never stop learning. I believe in IMMERSION (in more ways than one :).
My main point: It's always better to know how to do something properly EARLY so that you can avoid problems later. Luckily, with SQL Server, it's [usually] not that critical/dangerous (but, what about hospital systems, transit systems, safety/911 systems, etc…).
My point, the more you know about the RDBMS, the better you'll be able to design for it. The better your applications will scale. The longer life your applications will have and the longer you'll be able to use the hardware that you buy.
Get more information on Physical Database Design
These are the points that I've been making in a couple of my most recent releases and I wanted to make sure you knew they were available:
For FREE and available for download – my interview on DotNetRocks. I love these guys. They're great friends of ours (did you know that Richard MC'ed our wedding?). But, it's so much more than their being friends/friendly. They're absolute geeks and they can really do killer interviews. Check out show 913: (yes, nine-HUNDRED thirteen): Physical Database Design with Kim Tripp. I've also done a few other shows with them. If you want a few more shows, check out this post: Getting ready for DotNetRocks tonight (in NYC).
My class on Pluralsight: SQL Server: Why Physical Database Design Matters. And, you can even get a 10-day/200 hour trial subscription HERE.

You always want to keep learning and there are lots of great options – including conferences. If you're attending either SQL PASS in Charlotte next week OR SQLintersection in Vegas at the end of the month – please stop by and say hi. We're looking forward to seeing a lot of you over the next few weeks.
Cheers,
kt
PS – Here are a few additional links if you're interested:
And, since I LOVE u/w photography – here are a few shots I took while out with WHOA: