The last post of the year! It's been a really excellent year all round and time for my traditional post counting down some of the numbers that have been my life this year.
125,402: the number of miles I flew on United
34,085: my current tweet total (up 772 from 2015)
13,434: the number of subscribers to our Insider mailing list (up 493 from 2015)
12,168: the number of people who follow my Twitter ramblings (up 1,325 from 2015)
8,798: the number of emails I sent (down 3,025 from 2015 – this is a good thing!)
1,779: the number of books (real ones) that I own (up 176 from 2015)
998: the number of books I own but haven't read yet (up 130 from 2015)
286: the number of SQL Server wait types I have documented in my Wait Types Library
184: the number of nights away from home (up 36 from 2015, and all with Kimberly, so not *too* bad)
149: the total number of hours of online training we have available on Pluralsight
127: the number of dives I will have completed by 12/31, all in Indonesia, taking my total to 653
91: the number of minutes of my longest dive this year
60: the number of days in Immersion Events and conferences
50.41: the percentage of time we were away from home (which is why we call it our vacation home!)
49: the number of Pluralsight courses we have available
45: the number of books I read (see this post)
42: the number of flights this year (same as last year)
42: the answer to the question of life, the universe, and everything!
30: the number of different places we slept apart from our house and on planes
25: the number of SQLskills blog posts, including this one
22: the number of airports I flew through this year
12: the number of new bird species I saw, taking my total to 511
12: the number of monthly magazines I subscribe to
9: the number of years I've been married to Kimberly
8: the number of different octopus species we saw in Indonesia (coconut, algae, reef, blue-ring, starry-night, mimic, wonderpus, long-arm)
7: the number of countries we visited this year
2: the number of new airports I flew through (Manado and Lubuan Bajo, both in Indonesia), taking my total to 91
2: the number of new countries I visited (Sweden and Finland), taking my total to 38
2: the number of awesome daughters we have
1: the number of new airlines I flew on (Silk Air, based in Singapore), taking my total to 35
1: the person who seems to cram the most into non-work time (farming, scouts, PokemonGo, building, …): Tim Radney
1: the person who is the best at snapping her fingers and ran a marathon this year: Erin Stellato
1: the number of Jonathan Kehayias in the world – thankfully :-)
1: the number of indispensable assistants, without whom our lives would be a distressing quagmire – Libby we love you!
Finally, the one and only best person in my life: Kimberly, without whom I would be lost…
Thank you to everyone who reads our blogs, follows us on Twitter, sends us questions, watches our videos, comes to our classes, and generally makes being deeply involved in the SQL community a joy.
I sincerely wish you all a happy, healthy, and prosperous New Year!
Cheers!
(The whole team with all their kids after watching/helping Jonathan propose to Kristi at The Bean in Chicago in May)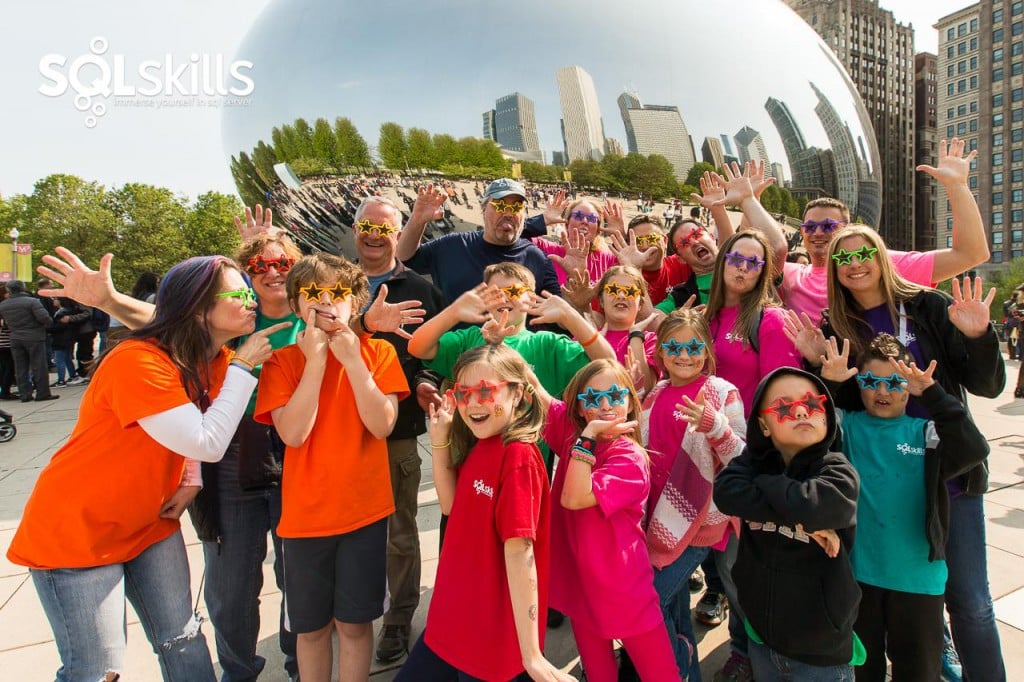 (With our wonderful girls in Longyearbyen on Svalbard in August)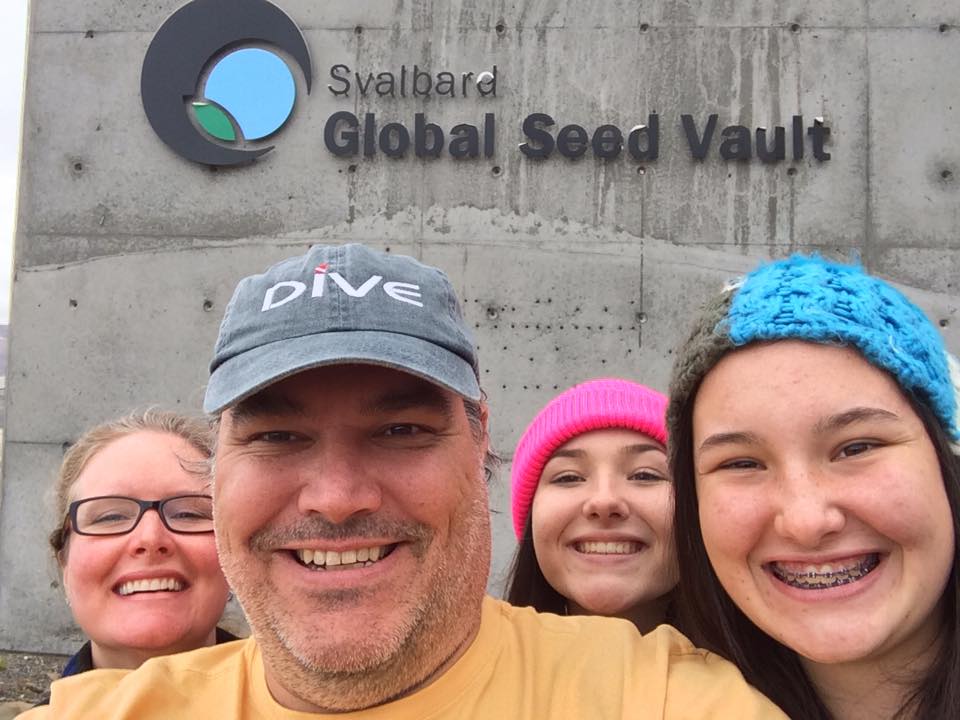 (At about 80 degrees north, next to the 7th largest ice cap in the world (Austfonna on the island of Nordaustlandet in the Svalbard archipelago) a couple of weeks later, at about 10pm. The ambient temperature is just above freezing, with a gentle katabatic wind coming off the ice, and I'm in shorts and a t-shirt – I don't get cold!)