The last post of the year! It's been a really excellent year all round and time for my traditional post counting down some of the numbers that have been my life this year.
1,007,636: my lifetime total butt-in-seat miles on United, making me a Million-Mile Flyer
72,661: the number of miles I flew on United this year (plus 24,664 miles on other airlines around Indonesia, the Galapagos Islands, and to/from Singapore)
35,290: my current tweet total (up 463 from 2017)
14,121: the number of people who follow my Twitter ramblings (up 742 from 2017)
13,821: the number of subscribers to our Insider mailing list (up 179 from 2017)
8,821: the number of emails I sent (down 862 from 2017 – a good thing!)
2,117: the number of non-reference books (real ones) that I own (up 217 from 2017)
1,179: the number of books I own but haven't read yet (up 120 from 2017)
344: the number of SQL Server wait types I have documented in my Wait Types Library (up 15 from 2017)
182: the total number of hours of online training we have available on Pluralsight (up 10 from 2017)
151: the number of nights away from home (up 10 from 2017, and all with Kimberly)
150: the number of dives I did this year, in Indonesia and the Galapagos, taking my total to 913
101: the number of books I read (see this post)
92: the number of new bird species I saw, taking my total to 604
83: the number of minutes of my longest dive this year
62: the number of Pluralsight courses we have available
42: the answer to the question of life, the universe, and everything!
41.37: the percentage of time we were away from home (which is why we call it our vacation home!)
37: the number of SQLskills blog posts, including this one
35: the number of flights this year (9 fewer than 2017)
35: the number of days in Immersion Events and conferences
30: the number of minutes of my shortest dive this year, down around 100ft in 60-degree water watching mola-mola
24: the number of different places we slept apart from our house and on planes
19: the number of airports I flew through this year
15: the number of monthly magazines I subscribe to
11: the number of years I've been married to Kimberly
9: the number of different octopus species we saw in Indonesia this year (coconut, algae, reef, blue-ring, greater blue-ring, starry-night, mimic, wonderpus, long-arm)
6: the number of new airports I flew through (Quito; Baltra, Galapagos; San Cristobal, Galapagos; Guayaquil; Manokwari; Yogyakarta), taking my total to 100
4: the number of countries we visited this year
3: the number of wonderful cats we have (Andre, Holtzinger, Valentina)
2: the number of awesome daughters we have (one a freshman at UC Berkeley studying to be a trauma surgeon, the other a junior in high school)
2: the number of new airlines I flew on (Avianca; Emetembe), taking my total to 38
1: the person who seems to cram the most into non-work time (farming, scouts, PokemonGo, building, …): Tim Radney
1: the person who is the best at snapping her fingers and ran a marathon this year: Erin Stellato
1: the number of Jonathan Kehayias in the world – thankfully :-)
1: the number of indispensable assistants, without whom our lives would be a distressing quagmire – Libby we love you!
Finally, the one and only best person in my life: Kimberly, without whom I would be lost…
Thank you to everyone who reads our blogs, follows us on Twitter, sends us questions, watches our videos, comes to our classes, and generally makes being deeply involved in the SQL community a joy.
I sincerely wish you all a happy, healthy, and prosperous New Year!
Cheers!
(February 3, at the old Equator museum a little south of Quito, Ecuador)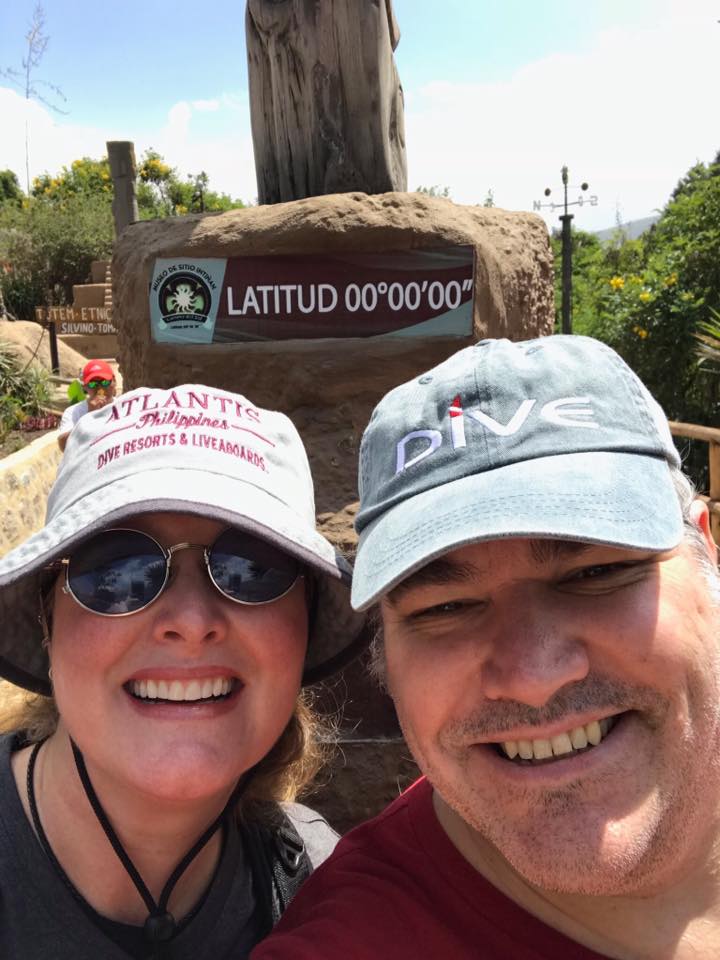 (July 13; No prizes for guessing where we were…)
(August 23, at Cook's Chasm on the Oregon coast while driving Katelyn's car home from Berkeley – she road-tripped down with a friend)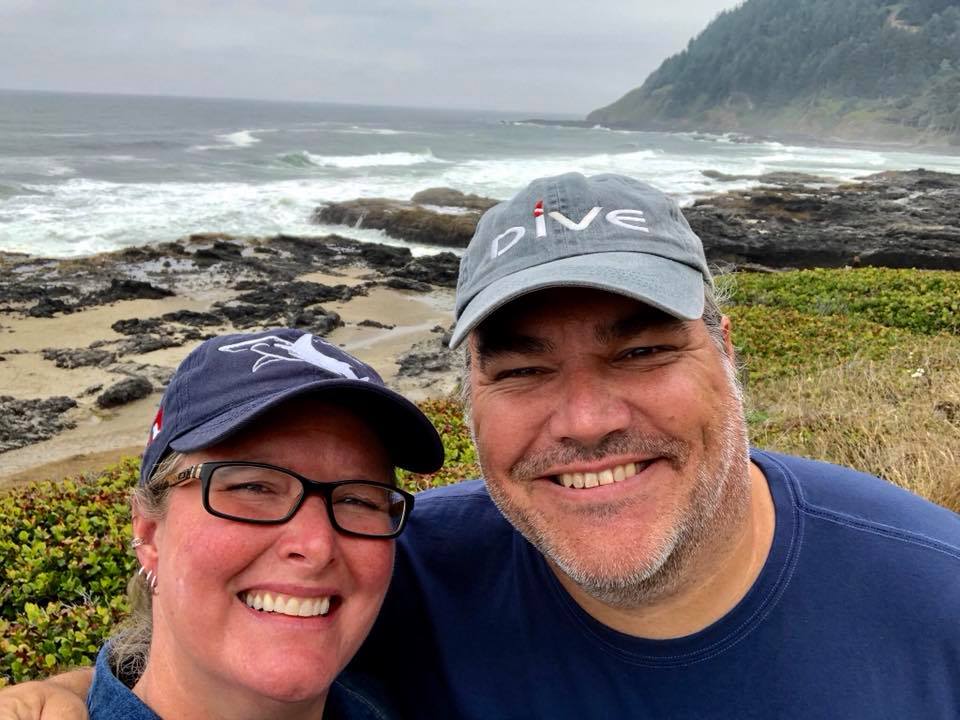 (August 2, Kiera and I are the founding members of The Society for the Underwater Reenactment of Matrix Fight Scenes. Here we're at around 50 feet, in NW Papua, Indonesia, acting out the fight between Seraph and Neo in The Matrix Reloaded. We had a hard time getting the jar of pencils to stay put… Kimberly thought we were crazy, and Katelyn simply avoided us 
)