Back in 2009 I started posting a summary at the end of the year of what I read during the year (see my posts from 2009, 2010, 2011, 2012, 2013, 2014, 2015, 2016, 2017) and people have been enjoying it, so here I present the 2018 end-of-year post. I set a moderate goal of 50 books this year but obliterated that and broke my 2009 record of 100 books by reading 101. It was a really enjoyable reading year as I finally read a large number of classic fiction books that have been on my list for many years. Next year I'm setting myself a goal of reading 50 books again as I have a lot of lengthy biographies and other history books I want to tackle.
For the record, I mostly read 'real' books – i.e. not in electronic form – I really don't like reading off a screen. Yes, I've seen electronic readers – we both have iPads – but I don't like reading electronically. Having said that, I did read about 40 books electronically this year out of necessity (insurmountable luggage weight and volume restrictions on two of our trips). I also don't 'speed read' – I read quickly and make lots of time for reading.
Why do I track metrics? Because I like doing it, and being able to compare against previous years. Some people don't understand the logic in that – each to their own :-)
Last night I looked through the list of books I'd read to pick my top ones, and although I couldn't pick a single title as the top one, there was really no contest for my favorite two books of the year: The Lord of the Rings by J.R.R. Tolkien and The Hitchhiker's Guide to the Galaxy by Douglas Adams. I've read LOTR 4 times now and I don't know how many times I've read the Hitch-Hikers series. If you've never read them, I strongly recommend you give them a try. You can read my review of them in the top-10 list below.
Now the details. I enjoy putting this together as it will also serve as a record for me many years from now. I hope you get inspired to try some of these books – push yourself with new authors and very often you'll be surprisingly pleased. Don't forget to check out the previous year's blog posts for more inspiration too.
As usual I leave you with a quote that describes a big part of my psychological make-up:
In omnibus requiem quaesivi, et nusquam inveni nisi in angulo cum libro!
Analysis of What I Read
I read 27,480 pages, which is an average of 75.29 pages a day. The chart below shows the number of pages (y-axis) in each book I read (x-axis).

The average book length was 272 pages, which is a lot shorter than previous years and that's because I read a lot of classics on my iPad while on trips. The obvious outlier in the chart is The Lord of the Rings.
I read a lot more fiction than in previous years.
The Top 10
I read a lot of excellent books this year and once again I couldn't whittle it down to a top-10, so here is my top 12. If you don't read much, at least consider looking at some of these in 2019. It's impossible to put them into a priority order so I've listed them in the order I read them, along with the short Facebook review I wrote at the time.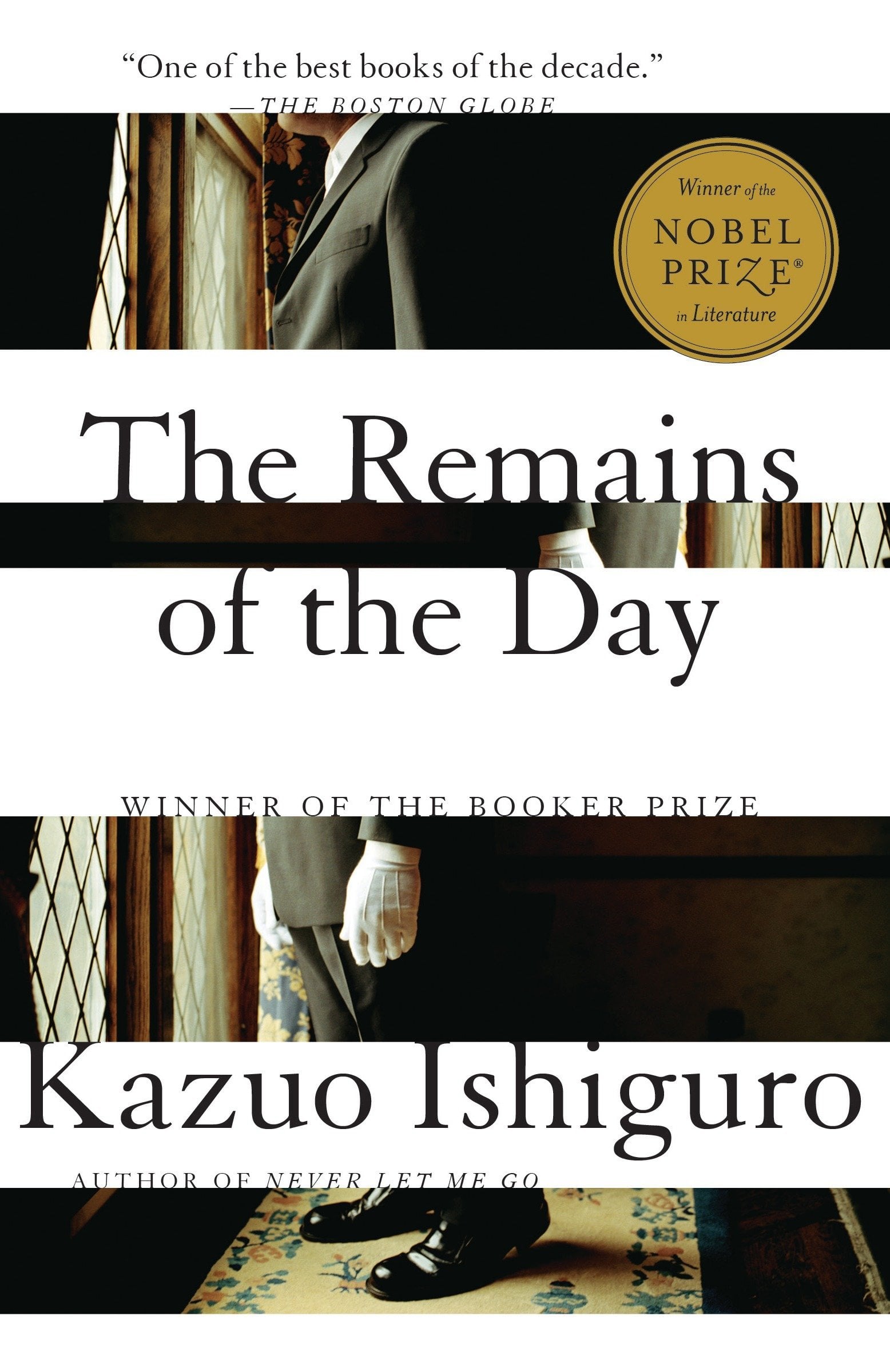 #4; The Remains of the Day; Kazuo Ishiguro; 256pp; Fiction; January 15; (Wow – what a wonderful book! I picked this up as Ishiguro won the 2017 Nobel Prize for Literature, and this particular book of his won the Booker Prize in 1989. The book is a series of reminiscences by Mr Stevens, the perfect butler, of his time working for Lord Darlington between the two World Wars as he takes a week-long trip into the English countryside in the late 1950s. There are really three stories – Stevens himself and his misguided, blinkered trust in his master, Lord Darlington's involvement in machinations with Germany, and Stevens' relationship with the housekeeper, Miss Kenton. It's beautifully written, and Ishiguro captures the essence of the anachronistic, stiff-upper lip butler to perfection. *Highly* recommended. I have no doubt this will be in my top-10 for 2018.)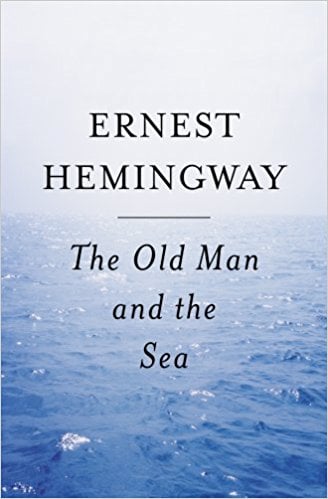 #11; The Old Man And the Sea; Ernest Hemingway; 128pp; Fiction; February 4; (This is the first Hemingway book I've ever read, and I really enjoyed it. It's about the truly epic struggle between a currently unlucky, 80+ year old Cuban fisherman and an enormous marlin he hooks way out in the sea. Hemingway's writing is excellent and I found it compelling and evocative. Highly recommended!)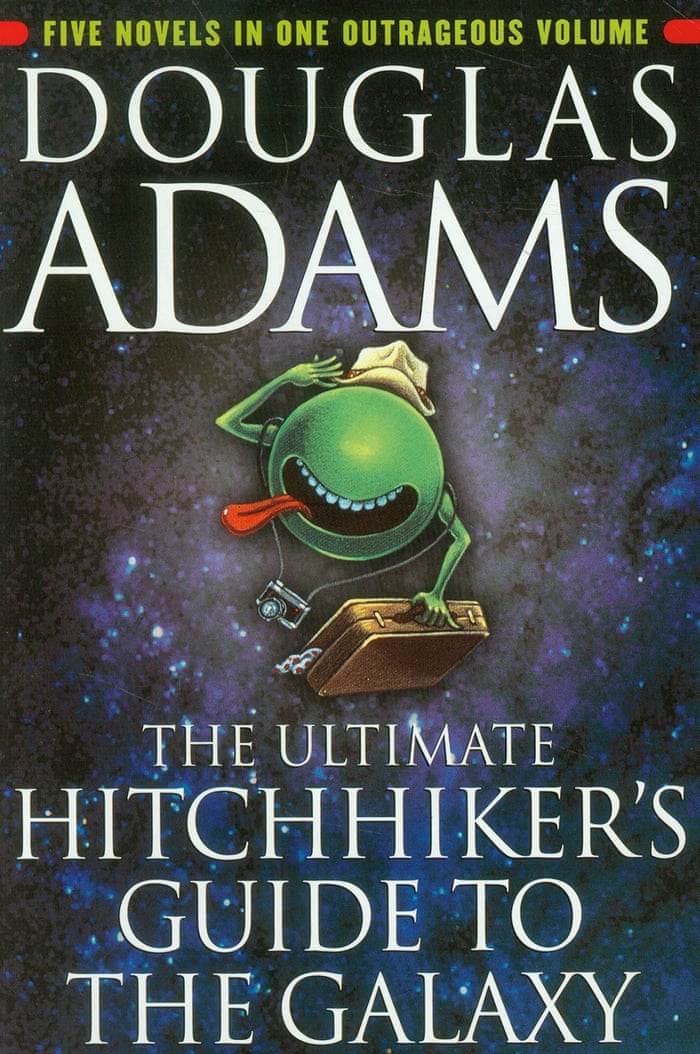 #31; The Hitchhiker's Guide to the Galaxy; Douglas Adams; 160pp; Science Fiction; February 26; (I haven't read the Hitch Hiker series since 1999, so thought it about time for a reread. The Earth is blown up to make way for a hyperspace bypass, but 5 minutes before the culmination of the computer program it was running, for the mice who owned the planet… Everyone should read these – wonderful stuff! 42!)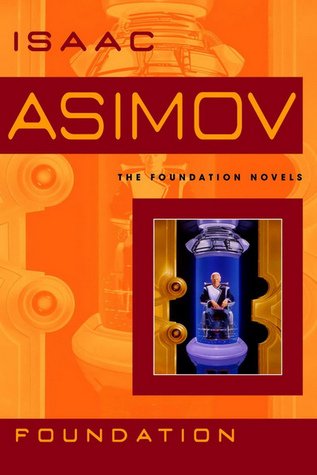 #33; Foundation; Isaac Asimov; 320pp; Science Fiction; February 28; (Can't believe I haven't read the Foundation series until now! This is Asimov's classic story of the Foundation; ostensibly created to preserve mankind's knowledge once the Empire collapses, but actually the seed of the next Galactic Empire and the brainchild of Hari Seldon who can see the future through mathematically extrapolating from the present. Well written and gripping – highly recommended for sci-fi fans!)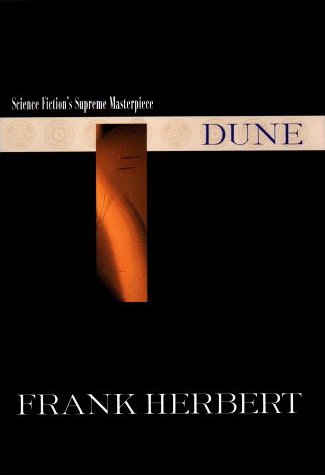 #34; Dune; Frank Herbert; 544pp; Science Fiction; March 1; (I also can't believe I haven't read the Dune series until now, as I love the movie. The first book sees House Atreides take over the desert planet Arrakis from House Harkonnen and then lose it amidst treachery and murder. Paul Atreides then becomes the leader of the native Fremen people and becomes the legend they've been waiting for, plus all the drama with the giant sand worms and the spice. Well written and gripping – highly recommended for sci-fi fans!)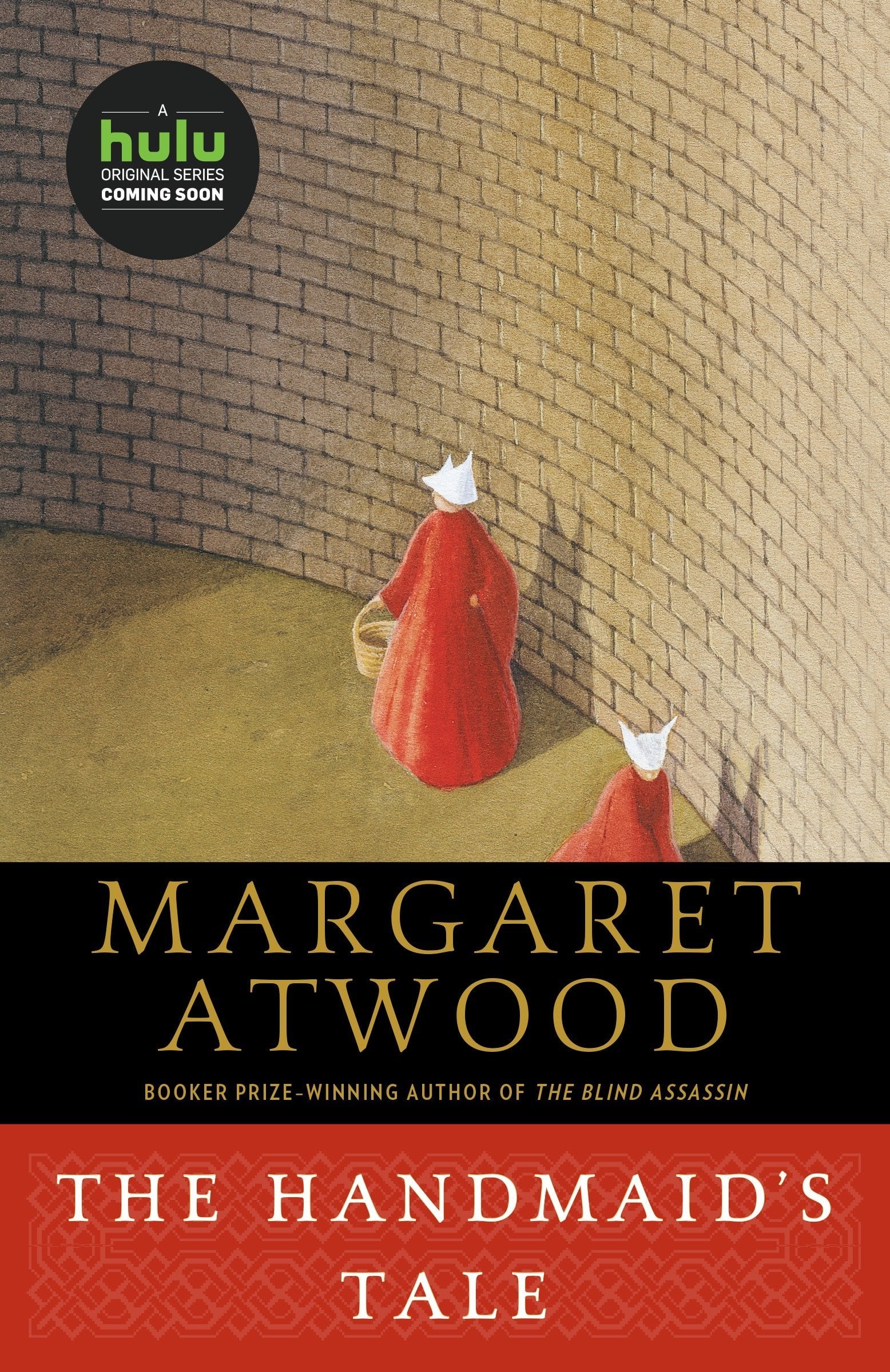 #45; The Handmaid's Tale; Margaret Atwood; 325pp; Fiction; April 2; (Quite a disturbing book about the Republic of Gilead (in what was the USA) where most women are subjugated, men and women are strenuously segregated, and women are not permitted to read. The focus of the book is the Handmaid Offred (Belonging to Fred), whose job is to have monthly, clinical sex with the man whose house she belongs to so that him and his (barren) wife can have a child, although she can remember how society was before. It is a time of dangerously low birth rates due to widespread anti-fertility disease and pollution, and the Gileadean society was the result of a revolution in US. Very well written and interesting to read. Highly recommended.)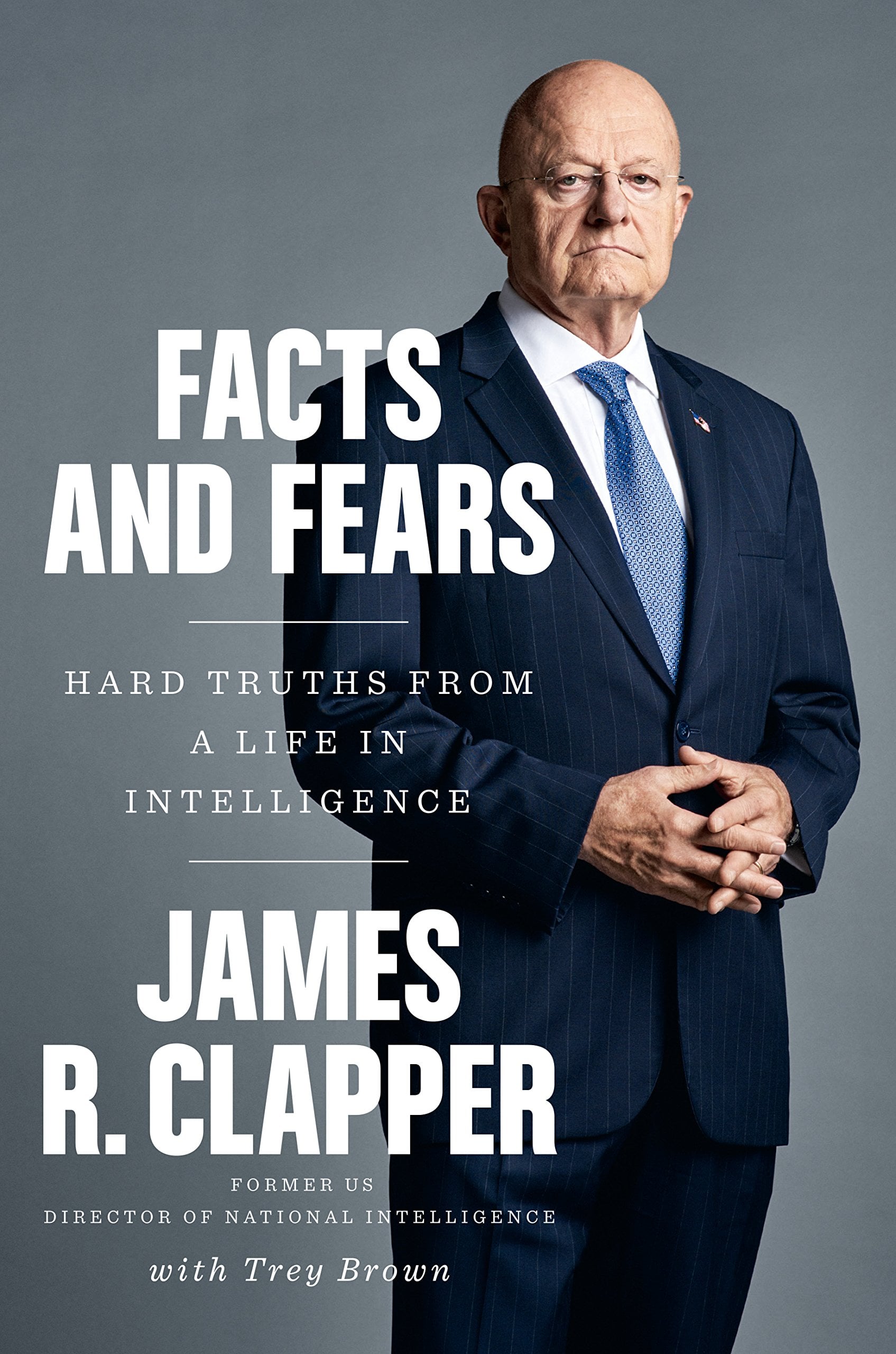 #50; Facts and Fears: Hard Truths from a Life in Intelligence; James R. Clapper; 432pp; Nonfiction; July 7; (Clapper was the Director of National Intelligence from 2010 to 2017, and is a retired Air Force lieutenant-general who spent his entire career in intelligence. The book is excellent. The first 100 or so pages details Clapper's military career and then it gets into his experiences with and views on a variety of well-known episodes such as Benghazi, Snowden, and the Abbottabad raid that took out Osama bin Laden. The final 100 pages are about the 2016 election, and specifically the Russian interference in the election. Clapper's views are balanced, professional, and very insightful, as one would expect from someone who was an integral part of (and eventual leader of) the U.S. intelligence community for 55 years, and he writes with a sense of humor too. He holds some of the media, some of Congress, and the current president in disdain for their willful disregard of facts, promulgation of falsehoods, and unwillingness to understand the capabilities and limitations of intelligence gathering and analysis, and considers a variety of moral and ethical questions on facets of intelligence. I found the book hugely interesting and it was obvious that Clapper wanted to write the straight up, unpartisan, and unembellished truth of what the intelligence services did and knew about all these topics, including mistakes that he and they made. Highly recommended! PS In the past when I've read and reviewed a book that some people disagree with, I've been accused of pushing a political agenda. I find that accusation highly distasteful. I read what I read because I'm interested in a wide variety of subjects and viewpoints, and I present reviews here of everything I read.)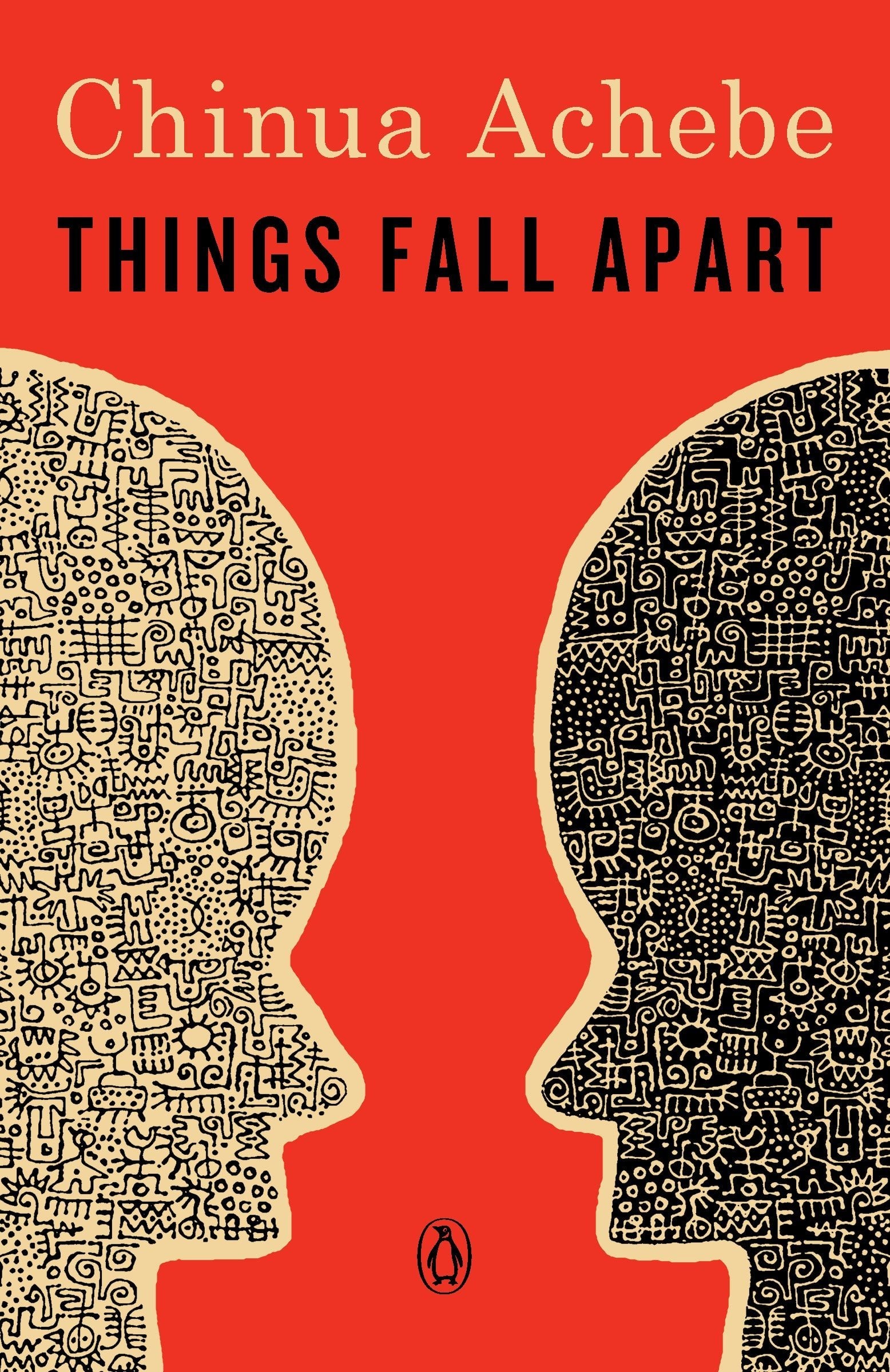 #65; Things Fall Apart; Chinua Achebe; 209pp; Fiction; July 26; (Excellent book! It follows the life of a clansman from the lower Niger river area in the early to mid-1800s. The first part of the book illustrates how the clan hangs together, its customers and rituals and deities. Then in the second part white men come as missionaries and then as oppressors, which gradually breaks the clan system apart and destroys the old way of life. Which is exactly what happened for much of Africa under colonial rule. Highly recommended!)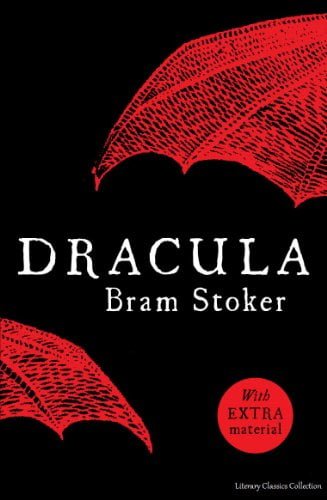 #75; Dracula; Bram Stoker; 336pp; Fiction; August 8; (Excellent book! I love the Francis Ford Coppola movie (and I know many don't) so I know the story well, but I've never read the original book until now. The classic vampire story is quite a page-turner, and written from the perspective of several of the protagonists through the medium of their diaries. Having the movie in my head helped me visualize a lot of the scenes from the book and I'm happy to say that although Coppola and the screenwriter(s) used a lot of artistic license, they did a good job of staying faithful to the story. Highly recommended for any fans of Gothic horror, and anyone who hasn't read it.)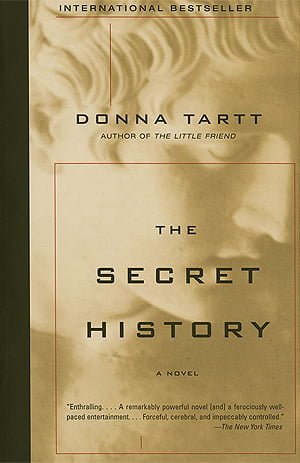 #83; The Secret History; Donna Tartt; 576pp; Fiction; September 7; (What an excellent book! It's about a small group of students at an elite New England college who learn ancient Greek under the tutelage of an eccentric professor. They're very close-knit and descend into moral bankruptcy when they commit a ritual murder. From that point on the group gradually fractures and they all become psychologically disturbed, with shocking results (without giving away too much). It's extremely well-written and very engaging – I literally couldn't put it down during the second half. Highly recommended!)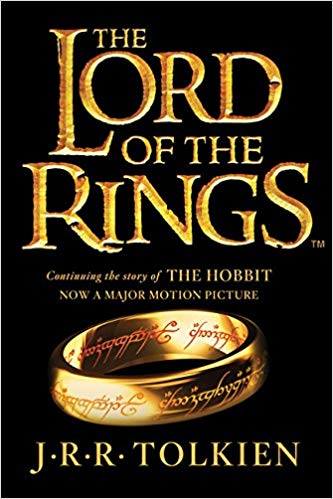 #90; The Lord of the Rings; J.R.R. Tolkien; 1184pp; Fantasy Fiction; November 13 (The link is the paperback edition, but I have a magnificent leather-bound edition that cost quite lot as this is one of my favorite books. Unless you were living in a cave in 2001-2003, you can't have missed at least hearing about the three Lord of the Rings movies that dominated the cinema in each of those years, with the final one (The Return of the King) being one of only three movies ever to win 11 Academy Awards (alongside Titanic, and the 1959 Ben-Hur). I first read TLOTR when I was 11, read it again in college, and then again in 2000 while on parental leave from Microsoft after my first daughter was born, making this my fourth reading. After 18 years, I'd forgotten how rich the storytelling is, and how many things were left out of the movies. The story is very complicated, but can be boiled down to: an evil ring must be taken into the heart of the most dangerous place (Mordor) in the land (Middle Earth) so it can be destroyed, and the task falls to a hobbit, about the most unlikely of all the good races in Middle Earth (men, dwarves, elves, hobbits, and so on). All kinds of side stories happen, leading up to the final battles. You don't *have* to read The Hobbit first, but it certainly helps. This is an absolutely wonderful book, and I can't recommend it enough! And the movies are just stunning, especially in their longest Director's Cut editions – I've lost count of how many times I've watched them.)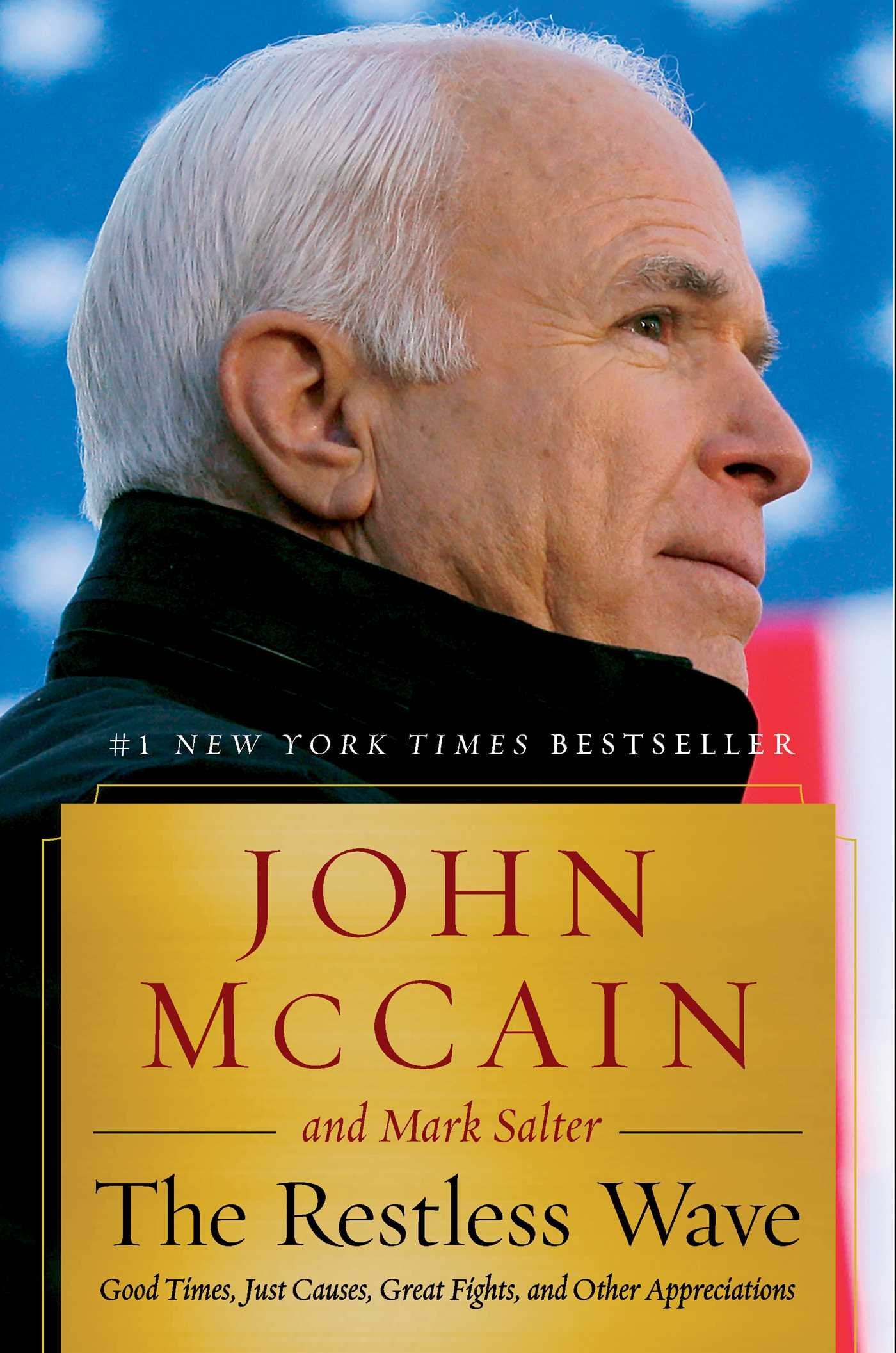 #96; The Restless Wave: Good Times; Just Causes; Great Fights; and Other Appreciations; John McCain; 416pp; Nonfiction; December 16; (As I mentioned in my post here after he passed away, McCain was a true American patriot, a many-times decorated war hero, served our country for 60 years, and was also the son and grandson of 4-star U.S. Navy admirals. I bought this book the day before his death, as I wanted to read what he had to say about his political life in what was probably his final opportunity. It's a very well-written (in part no doubt due to his partnership with his long-time friend, speech writer, and ghost writer Mark Salter) and frank memoir. Given his vociferous opposition to Trump, I was expecting an excoriating attack but when he did criticize, it was subtle and classy. He actually had about as much criticism for Obama (around foreign policy weakness and mistakes) and Bush (on the war in Iraq). McCain's outright vitriol was all directed at Vladimir Putin, who he calls an "evil man". No matter whether you agreed with McCain's politics or not, I think his book is worth reading, especially as a plea for America to champion human rights and democracy across the world, and for an end to the gridlocked U.S. political system. I *highly* recommend it. The Amazon precis says everything I would, so here it is: "Written while confronting a mortal illness, McCain looks back with appreciation on his years in the Senate, his historic 2008 campaign for the presidency against Barack Obama, and his crusades on behalf of democracy and human rights in Eastern Europe and the Middle East. Always the fighter, McCain attacks the "spurious nationalism" and political polarization afflicting American policy. He makes an impassioned case for democratic internationalism and bi-partisanship. He tells stories of his most satisfying moments of public service, including his work with another giant of the Senate, Edward M. Kennedy. Senator McCain recalls his disagreements with several presidents, and minces no words in his objections to some of President Trump's statements and policies. At the same time, he offers a positive vision of America that looks beyond the Trump presidency.")
The Complete List
And the complete list, with links to Amazon so you can explore further. One thing to bear in mind, the dates I finished reading the book don't mean that I started, for instance, book #2 after finishing book #1. I usually have anywhere from 10-15 books on the go at any one time so I can dip into whatever my mood is for that day. Some books I read start to finish without picking up another one and some books take me over a year. Lots of long airplane flights and boat trips help too!