Back in 2009 I started posting a summary at the end of the year of what I read during the year (see my posts from 2009, 2010, 2011) and people have been enjoying it, so I present the 2012 end-of-year post. I set a moderate goal of 60 books this year and I managed 59. Next year we have a lot of travel again and so I'm going to aim for 60 books.
For the record, I read 'real' books – i.e. not in electronic form – I don't like reading off a screen. Yes, I've seen electronic readers – we both have iPads – and I'm not interested in ever reading electronically. I also don't 'speed read' – I read quickly and make lots of time for reading.
I find myself quite unable to choose a favorite book of the year, so I give you my three favorite books of the year: a tie between Lincoln by Gore Vidal, Shadow Country by Peter Matthiessen, and The Bruce Trilogy by Nigel Tranter. These are superlative works of historical fiction, which is now my favorite genre.
Now the details. I enjoy putting this together as it will also serve as a record for me many years from now. I hope you get inspired to try some of these books – push yourself with new authors and very often you'll be surprisingly pleased.
Once again I leave you with a quote that describes a big part of my psychological make-up:
In omnibus requiem quaesivi, et nusquam inveni nisi in angulo cum libro!
Analysis of What I Read
I read 27655 pages, or 75.8 pages a day, and a book every 6 days or so.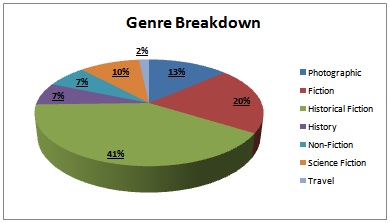 The average book length was 469 pages, 63 pages longer than last year. Quite interestingly, Fiction + Historical Fiction accounted for exactly 61% as in 2011, albeit with the amount of each reversed. I read more Photographic books too, 'coffee-table' books about the Arctic, underwater creatures, and travel.
The Top-10 Top-17
Well I really struggled with this again this year as I read a lot of truly *superb* books in 2012. I didn't want to leave any out of my short list and deny you the chance of having them suggested so I present you with my top-17! If you don't read much, at least consider looking at some of these in 2013. It's impossible to put them into a priority order so I've listed them in the order I read them, along with the short Facebook review I wrote at the time.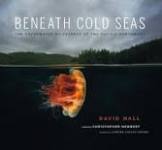 #2 Beneath Cold Seas; David Hall; 160pp; Photographic; January 1; (Incredible underwater photos from the Pacific NW – makes me want to jump in a dry suit and jump in right now. I had no idea the PNW had such cool critters to see apart from Giant Pacific Octopus and Wolf Eels. I'll be diving Puget Sound for sure this year! Strongly recommended.)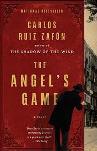 #5 The Angel's Game; Carlos Ruiz Zafon; 544pp; Fiction; January 7; (Excellent labyrinthine gothic murder-mystery set in 1920s Barcelona. Has some elements of The Shadow of the Wind by Zafon that I read last year and I think this novel is even better. Excellent story and a page turner. Going to Amazon to buy his other novels now. Strongly recommended!)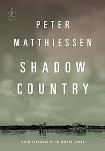 #7 Shadow Country; Peter Matthiessen; 912pp; Fiction; January 24; (Fantastic trilogy about E.J. Watson – a farmer/killer/desperado in Florida at the start of 1900s. Told from three viewpoints, it recounts Watson's life as a pioneer sugar-cane grower and all the trials and tribulations that went with it – from multiple families of children to murdering farm hands to avoif paying them. It also shows the terrible way that black people were treated 100 years ago. Altogether a thrilling and educational work of historical fiction – strongly recommended.)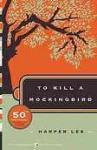 #8 To Kill a Mockingbird; Harper Lee; 336pp; Fiction; January 25; (Excellent story of racisim in a small town in southern Alabama in 1935. Told from the point of view of the 8 year old daughter of a white lawyer defending a black supposed-rapist, it follows the lead-up to the trial, the trial, and aftermath. A classic that everyone should read.)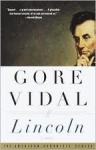 #15 Lincoln; Gore Vidal; 672pp; Historical Fiction; March 3; (What an utterly fabulous novel! An extremely well-done fictionalization of Lincoln's presidency and the Civil War – reinforcing Vidal's place as my favorite historian. The dramatis personae is complete and there are numerous rich portrayals of the eminent statesmen and generals of the day. Incredibly interesting to read about the re-forging of the Nation, even in fictional form. I cannot recommend this book enough!)

 #16 River of Smoke; Amitav Ghosh; 528pp; Historical Fiction; March 10; (Amitav Ghosh is one of my favorite writers and this book was really good. It deals with the events leading up to the Chinese crackdown on opium imports in the 1830s and the start of the Opium Wars that Great Britain eventually wins.  As always, the portrayals of characters and relationships are excellent and the events historically accurate. Strongly recommended!)

 #26 Snow Crash; Neal Stephenson; 448pp; Science Fiction; May 30; (I hadn't read since I moved to the US in early 1999 so thought it was high time to experience it again. Awesome book, with lots of cool action and near future cyber-tech. I particularly like the one-man portable, nuclear powered, flechette gattling gun. Contains some pretty interesting ideas, based on ancient Sumerian bio-hackers figuring out how to program humans through tongues that speak directly to the brain stem. Highly recommended!)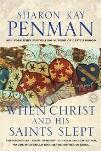 #27 When Christ and His Saints Slept; Sharon Kay Penman; 768pp; Historical Fiction; June 3; (A long one – 768 pages – from a new author I've discovered – Sharan Kay Penman. She's a master of pithy historical fiction and I devoured this book. It deals with the 19 year struggle between King Stephen and Empress Maude after the death of Henry I in 1135, ultimately ending with the coronation of Maude's son as Henry II. Looking forward to the other two in the trilogy – wish I'd brought them with me on this trip!)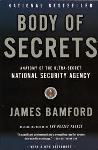 #32 Body of Secrets; James Bamford; 670pp; History; June 22; (Now I'm a US citizen I'm suddenly fascinated with the history of the country, with piles of books on Presidents, wars, commerce, and secret agencies. This is an excellent history and analysis of the NSA. After its heyday in the 40s-80s, it's been a troubled agency trying to keep up with the Internet and diverse and numerous threats instead of just one, the old USSR. Highly recommended!)

 #42 Bring Up the Bodies; Hilary Mantel; 432pp; Historical Fiction; August 14; (Really excellent sequel to Mantel's Wolf Hall. Covers the downfall of Anne Boleyn through the eyes and thoughts of Thomas Cromwell. Masterly done – I recommend this book to any fans of historical fiction, and especially the Tudor times.)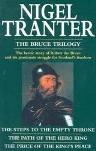 #43 The Bruce Trilogy; Nigel Tranter; 1047pp; Historical Fiction; September 3; (Fabulous (and huge – 1047 pages) age-turner following the life of Robert the Bruce, from his early 20s to his death in his 50s. Extremely well told, with a wealth of detail, I strongly recommend this book for all fans of history! A strong candidate for my top book this year.)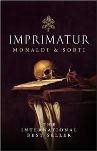 #44 Imprimatur; Monaldi & Sorti; 640pp; Historical Fiction; September 15; (Excellent historical fiction set in Rome in 1683, during a plague outbreak. Some travelers are sequestered in an inn and several of them discover the underground labyrinth under Rome's vias and piazzas. There follows a complicated intrigue, richly described and full of great historical detail. Definitely recommended!)
 #46 The Quincunx; Charles Palliser; 800pp; Historical Fiction; October 6; (Fabulous novel, very Dickensian in style. Full of twists, turns, and intrigues. The central character suffers a roller-coaster of hope and set backs trying to recover his inheritance. Strongly recommended.)

 #47 1876; Gore Vidal; 384pp; Historical Fiction; October 14; (The 6th Vidal (RIP) book I've read, and the 3rd in his Narratives of Empire series. This one deals with the horribly corrupt election victory of Hayes over Tilden in the Union's centennial year. Very well written, bringing all the characters to life splendidly. Now looking forward to reading the biography of President Grant I've got on the shelf. Strongly recommended!)
 #48 Empire; Gore Vidal; 496pp; Historical Fiction; November 8; (As with all Vidal's novels, this one was excellent. It covers the period at the end of the 19th century, with the rise of Theodore Roosevelt and William Randolph Hearst, and the political machinations involved, following the lives of Caroline and Blaise Sanford and John Hay, Lincoln's private secretary. Highly recommended, but read the series in order.)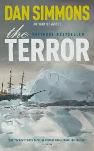 #55 The Terror; Dan Simmons; 955pp; Historical Fiction; December 20; (HMS Terror and HMS Erebus get icebound in the Arctic in the 1840s on Franklin's ill-fated search for the Northwest Passage. The book follows the harrowing fate of the crews trying to survive through incredible hardships. Excellent – strongly recommended.)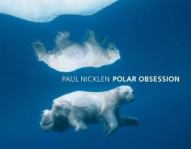 #57 Polar Obsession; Paul Nicklen; 240pp; Photographic; December 25; (Fabulous book of wildlife photography from the Arctic, Svalbard, South Georgia, and Antarctica. I recognized several of the Svalbard locations from our trip this summer. Really cool to see shots of narwhals above and below water, and of course the famous leopard seal encounter too! Strongly recommended!)
The Complete List
And the complete list, with links to Amazon so you can explore further.