It's been a busy few weeks… and it all came together amazing well last week as we had our twice yearly SQLintersection conference (the Fall event is usually held in Las Vegas). It was only 2 years ago that we decided to move to a different format and really handle a conference the way that WE want to (you can read a bit more about that here: SQLintersection: a new year, a new conference). And, I'm happy to say that most of it went really well. We're still learning little tips and tricks along the way and there are ALWAYS things that we can improve but overall, if we can keep on the same track as last week's event, we'll be very happy!
First off, our speaker line-up was PHENOMENAL!
David Pless, Dedicated Support Engineer (PFE), Microsoft
Kevin Farlee, Storage Engine Program Manager, SQL Server, Microsoft
Our Content was Top Notch!
In addition to our 8 full-day workshops (3 precons on Sunday, 3 precons on Monday, and 2 post-cons on Friday), our 44 regular conference sessions and our two fantastic SQL-oriented keynotes (in additional to many developer and show keynotes), we also held our first-ever SQLafterDark evening event. We put this together somewhat at the last minute as we decided that we wanted to have more of a social evening event just for SQL folks. And, despite the late addition – it worked out perfectly.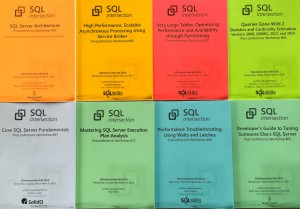 SQLafterDark – a new and PERMANENT addition to SQLintersection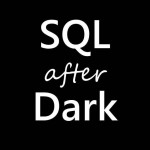 Almost every speaker was able to join us and we came up with some great prizes to raffle off AND some great questions for a trivia game. We started the evening with everyone coming in and grabbing a drink. We socialized for the first 30+ mins and I brought attendees and speakers together by hearing questions and then matching the right folks together. We all relaxed and unwound from an intense day of sessions and we all had a drink (the first round was sponsored by SQL Sentry and SQLskills).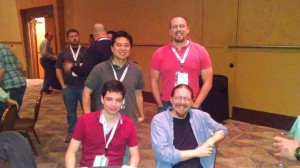 Accessing our FANTASTIC content post-show
This is one of the areas that we still need to improve upon. And, for this I'd like to apologize. It's now 3 days after the show and the content has not yet been posted online. For those of you who have sent me mail – keep on doing that. I'm happy to get you the content you need directly. As for a show (with many moving parts), I've learned that I can only "ask" so much. And, since I don't directly control the posting, it's harder than I imagined to get all of the "updates" posted to our update location. If you were at the event then you know the location where this content is supposed to be and you know that I had told you that it should be available by Monday. I'm not going to point fingers but I had been told that it would be posted Friday / Monday after the show. But, a combination of things has delayed this process (no, it's NOT acceptable IMO). This is one of the things that we WILL be improving for our next show – I PROMISE!
So… until all of the updates are posted (which really should be VERY soon; I've been PROMISED today / tonight), feel free to email me with your requests for the content that you need / want (give me the speaker and session name and I'll work to get the resources to you ASAP).
UPDATE: About 2 hours after I wrote this post, I received the email that our resources are online! Yeah. And, we'll make sure that this process is streamlined for the next conference so that things don't go into the following week. Thanks for your patience everyone!!
Finally, a few pictures from the DEVintersection and SQLintersection conferences!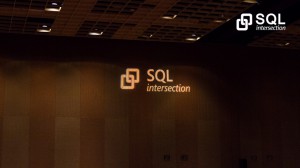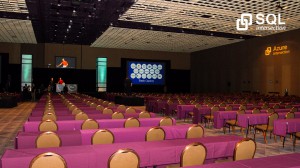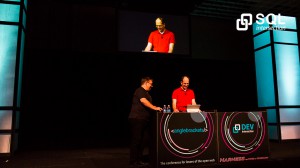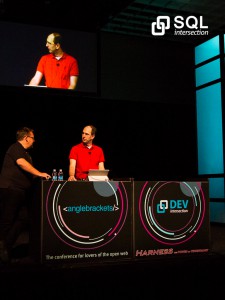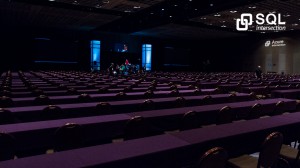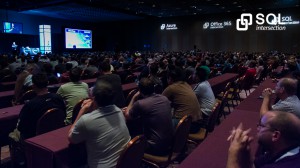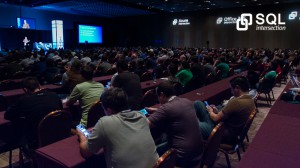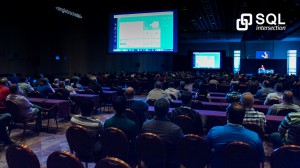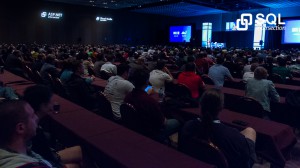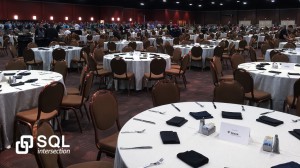 And now for our SQLintersection sessions: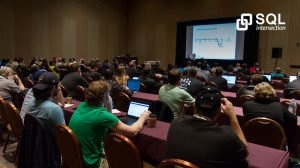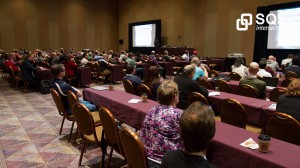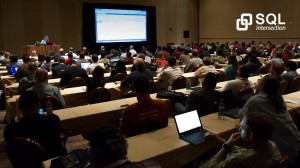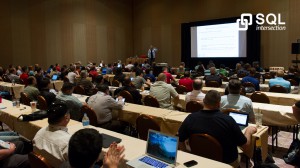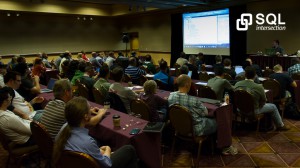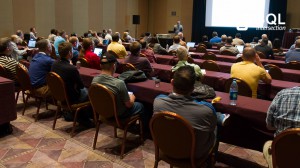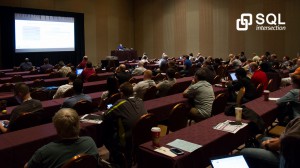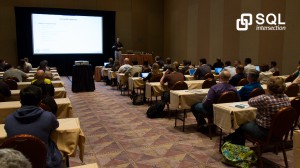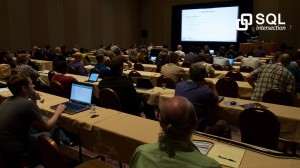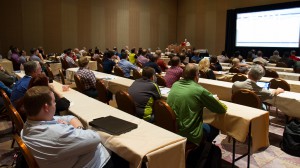 More fun stuff
On Tuesday evening, we had a speaker cocktail party after speakers / attendees went to the expo hall. I don't have a lot of pictures from this but I do have a favorite that I took of two of our dear friends – Mark Minasi (left) and Richard Campbell (right). These two are an ABSOLUTE blast to sit back and hang out with…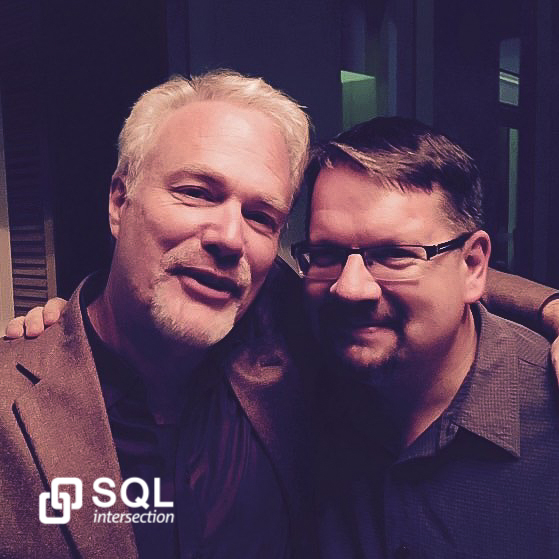 Then, on Friday evening, Paul and I wrapped up the week heading out for dinner and a show ("O") with Bob Ward and his lovely wife, Ginger. What a great way to end the week! If you have the opportunity to see a Cirque du Soleil show, I highly recommend it. In fact, one of my favorite things to do while in Vegas is "hit a show" and we try to do this almost every time we're in Vegas. We've seen some wonderful presenters over the years – Bette Midler, Cher, Elton John, Rod Stewart… and our favorite Wayne Newton (no, seriously – he was so genuine and so down to earth – it was incredible). My Mother and Wayne Newton were born on the EXACT same day so we actually got tickets because my Mother wanted to see him (we never would have chosen him on our own but we're SOOOOO glad that we did). Anyway, Vegas is really AMAZING for shows!
Here are a few pictures from our evening out and about with Bob and Ginger: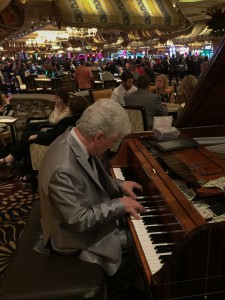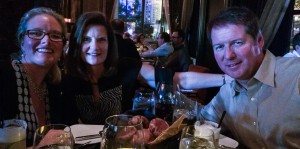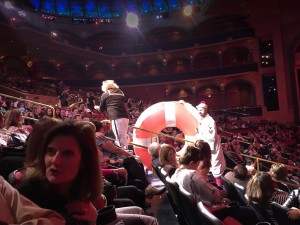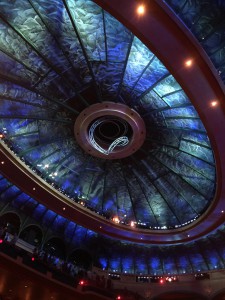 OK, that's it from our Fall SQLintersection show. We're already planning for Spring and Fall 2015. Be sure to save the date!
SQLintersection 2015: Save the Date
Spring 2015 – the week of May 18, 2015 and the location is still TBD (we should know later this week)
Fall 2015 – week of November 2, 2015 and we're back in Las Vegas, NV
Thanks so much! We're really looking forward to our next show already (already planning a few things for SQLafterDark).
Cheers,
k