(The Curious Case of… used to be part of our bi-weekly newsletter but we decided to make it a regular blog post instead so it can sometimes be more frequent. It's always been technical up to now, but this time it's a personal note.)
I came to a realization yesterday (Thursday) evening: I'm depressed.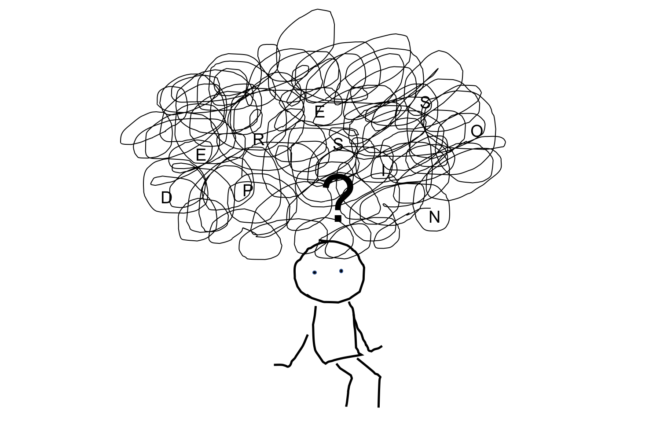 Over the last month I've found myself sleeping really late, and having a hard time getting myself out of bed before noon most days (much to Kimberly's annoyance, as she gets up before 8 usually). I've also completely lacked motivation to do anything, including things I usually love, like reading, Lego, being outdoors, blogging.
As an example, back at the start of November I went on a book buying spree on Amazon, and when the boxes came, I wrapped them in Christmas wrapping paper and put them under the tree to surprise myself on Christmas Day. Six of the boxes, with who-knows what wonderful books in, are sitting behind my desk as I type this, still wrapped up. You all know how much I love books, and especially opening a box of new books – so this is really not normal.
So I did some research around lack of motivation as I was wondering if I was just being lazy. It turns out that if you have no motivation to do *anything*, not just things you don't like doing; it's a symptom of depression. Coupled with the not being able to get out of bed, no appetite, and finding myself constantly looking at the news when I'm at my laptop instead of working, it's definitely mild-moderate depression.
I don't *feel* depressed, with despair or dark thoughts – what I naively think of as how depression feels like – but I recognize it for what it is.
And I'm not surprised I guess. 2021 has been pretty crappy so far in my view. The pandemic is raging. The wild Capitol riot happened on January 6 and then the tumultuous two weeks after that leading up to the Inauguration. Gareth Swanepoel passed away on January 8, and then a second friend (wonderful dive master we've spent weeks diving with in Mexico over the last few years) passed away earlier this week. Two friends passing away in three weeks, and both from COVID-19 complications. That really knocked me for six (British phrase derived from cricket). I hope they're the only friends of mine that the world loses this year, but I suspect not unfortunately.
Why am I telling you this?
Because I think a lot of you out there may be experiencing something similar, and I want you to know that you're not alone. It's not a bad thing to admit. It's not weak. It can happen to anyone. And it can creep up on you unawares like it did to me. There's a lot going on in the world.
It's not something to ignore either. I happen to have the annual physical with my doctor in a few weeks and if things haven't improved (now I realize what's going on) then I'll talk to her about it.
So if you are feeling anything like me, talk to someone. For me, writing this up for the newsletter and posting on my blog has already made me feel better about it, and I hope being aware of it helps some of you too.
And tomorrow I'm going to open those book boxes!