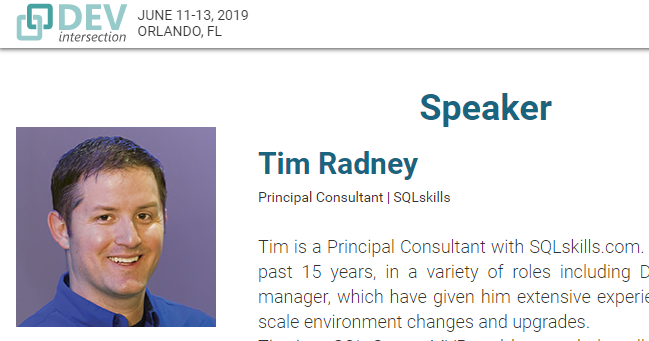 I am very excited to be speaking at my ninth consecutive SQLintersection conference. The Spring show this year is at Walt Disney World Swan Resort. I'm honored to be co-presenting two workshops with good friend David Pless as well as presenting three sessions.
David and I start our week on Monday with a full day workshop on Performance Tuning and Optimization for Modern Workloads (SQL Server 2017+, Azure SQL Database, and Managed Instance).
Over the next three days I present sessions covering An Introduction to Azure Managed Instances, Getting Started with Azure Infrastructure as a Service, and Migration Strategies.
David and I end our week on Friday with an all day workshop on SQL Server Reporting Services and Power BI Reporting Solutions.
SQLintersection is one of my favorite conferences that focuses on the Microsoft Data Platform. The speakers and sponsors are all approachable and willing to talk to you about your issues and offer advice. As a speaker and attendee, I always learn something new and make new friendships and connections.
I hope to see you there.