As we head towards our 9th SQLintersection in May, I'm excited to say that it's once again our most diverse, complete, and information-packed show yet!
One of the pieces of feedback we hear over and over is that attendees love SQLintersection because it's a smaller, laid-back show, where you get to actually spend time talking with the presenters 1-1. I have to say that's one of the reasons why we love the show so much; *we* get to spend time talking to attendees, rather than being mobbed by hundreds of people after a session ends. And we only pick presenters who we know personally, and who we know to be humble, approachable, and eager to help someone out.
We have 2 pre-con days at the show and with our post-con day, there are 7 full-day workshops from which to choose. We have 36 technology-focused (NOT marketing) sessions from which to choose, plus four relevant and timely keynotes:
Bob Ward on SQL Server 2016: It Just Runs Faster
Buck Woody on The Future of the RDBMS Professional
Shep Sheppard on Data Science: What Is It and Do I Need It?
Aaron Bertrand on SentryOne: Tools for Productivity and Performance
And the ever-lively closing Q&A that we record as a RunAs Radio podcast.
You'll learn proven problem-solving techniques and technologies you can implement immediately. Our focus is around performance monitoring, troubleshooting, designing for scale and performance, cloud, as well as new features in SQL Server 2012, 2014, and 2016. It's time to determine your 2008 migration strategy – should you upgrade to 2016 directly? This is the place to figure that out!
If you're interested in how we got here – check out some of Kimberly's past posts:
And Kimberly recently recorded a Microsoft Channel 9 video where she discusses the upcoming show – see here.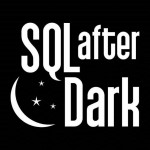 With minimal to no marketing filler, we've largely kept our conference focus on ROI and technical content (performance / troubleshooting / tales-from-the-trenches with best practices on how to fix them ) but we've also added even more social events so that you really get time to intersect with the conference attendees and speakers. The addition of the SQL-specific, pub-quiz-style evening event SQLafterDark was wildly popular from some of our past shows and that's returning for Spring!
SQLintersection: Great Speakers!
Once again, I think a great show starts with great speakers and current / useful content. All of these speakers are industry-experts that have worked in data / SQL for years (some can even boast decades) but all are still focused on consulting and working in the trenches. And, they're good presenters! Not only will you hear useful content but you'll do so in a way that's digestible and applicable. Every speaker is either an MCM (Master), a SQL Server MVP, or a past/present Microsoft employee (or a combination of all three!) But, regardless of their official credentials – ALL are focused on providing the most ROI that's possible in their session(s) and/or their workshops, and ALL have spoken for SQLintersection multiple times.
Check out this phenomenal list of speakers:
Aaron Bertrand – MVP, SentryOne
Ben Miller – MCM, MVP, Consultant
Bob Ward – Fount-of-Knowledge, Microsoft
Brent Ozar – MCM, Brent Ozar Unlimited
Buck Woody – MCC – Microsoft Circus Clown (long-running joke… :-), Microsoft
David Pless – MCM, Microsoft
Erin Stellato – MVP, SQLskills
Joe Sack – MCM, Microsoft
Jonathan Kehayias – MCM, MCM Instructor, MVP
Kimberly L. Tripp – MCM Instructor, MVP, past Microsoft, SQLskills
Paul S. Randal – MCM Instructor, MVP, past Microsoft, SQLskills
Shep Sheppard – past Microsoft, Consultant
Tim Chapman – MCM, Microsoft
Tim Radney – MVP, SQLskills
You can read everyone's full bio on our speaker page here.
SQLintersection: When is it all happening?
The conference officially runs from Monday, May 22 through Wednesday, May 24 with pre-conference and post-conference workshops that extend the show over a total of up to 6 full days. For the full conference, you'll want to be there from Saturday, May 20 through Thursday, May 25.
Saturday, May 20 – pre-con day. There are two workshops running:

PowerShell for the DBA from 0-60 in a Day with Ben Miller
SQL Server 2014 and 2016 New Features and Capabilities with David Pless and Tim Chapman

Sunday, May 21 – pre-con day. There are two workshops running:

Performance Troubleshooting using Waits and Latches with Paul S. Randal
Azure for the SQL Server DBA with Tim Radney

Monday, May 22 through Wednesday, May 24 is the main conference. Conference sessions will run all day in multiple tracks:

Check out our sessions online here
Be sure to check out our cross-conference events and sessions
Get your pop-culture trivia and techie-SQL-trivia hat on and join us for SQLafterDark on Tuesday evening, May 23

Thursday, May 25 is our final day with three post-conference workshops running:

Finding and Fixing Performance Problems in SQL Server with Erin Stellato and Jonathan Kehayias

Advanced SQL Server High Availability

 with Brent Ozar
Cortana Intelligence Suite – Microsoft R for Architects with Buck Woody
SQLintersection: Why is it for you?
If you want practical information delivered by speakers that not-only know the technologies but are competent and consistently, highly-rated presenters – this is the show for you. You will understand the RIGHT features to troubleshoot and solve your performance and availability problems now!
Check us out: www.SQLintersection.com.
We hope to see you there!
PS – Use the discount code 'SQLskills' when you register and receive $50 off registration!