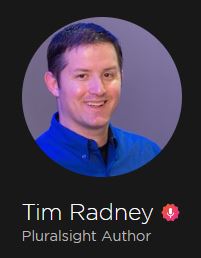 I've recently submitted my proposal for my 5th Pluralsight course and am anxiously waiting to hear back before I can being working on the new course. This past week, Paul sent out the numbers to the team letting us know the hours our courses have been viewed during November. Being a data guy, I decided that after nearly 3.5 years of having courses available, I should crunch some numbers. I currently have 4 courses available.
My goal is to record at least two courses, three if possible in 2020. Creating the content, recording, and publishing a course is a lot of work. After crunching some numbers and realizing that my 4 courses have been viewed nearly 12,000 hours, I'm even more excited to record in 2020. I regularly get emails from viewers thanking me for the content and sharing with me how the courses have helped their career.
You can follow me on Pluralsight to get new notifications of courses that I develop as well as see my entire list of courses. I am also on Twitter and share new course announcements there as well.
I also plan to create more YouTube videos that I can use as references to user group and conference sessions that I give. I generally make my slide decks available, however many times, attendees would like to see the demos again or be able to be able to show someone on their team the demo. I guess you can call these my 2020 resolutions – generate more training videos period!
Never stop learning folks!