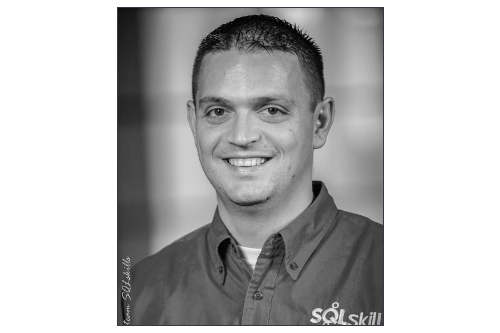 Jonathan Kehayias
Principal Consultant
Jonathan Kehayias is a Principal Consultant with SQLskills. He is the youngest person ever to achieve the Microsoft Certified Master – SQL Server certification and has been a SQL Server MVP for many years. Jonathan is heavily involved in the SQL community; including being a top answerer on the MSDN Database Engine forum, writing deep technical content on his blog (plus his old blog), and answering questions as @SQLPoolBoy on Twitter.
Jonathan is one of the world authorities on Extended Events—he wrote the definitive whitepaper on Extended Events for Microsoft, authored the Extended Events Manager SSMS add-in for versions prior to SQL Server 2012, which won the PASS 2008 SQL Hero contest, and blogged a month-long series on Extended Events that illustrates many practical uses for Extended Events. He has a thirst for knowledge and digging into the innermost workings of SQL Server that is truly inspiring. Jonathan constantly impresses us with how much he knows and how quickly he adds new areas of expertise to his already impressive repertoire.
Jonathan is a performance tuning expert, both SQL Server and hardware, and has architected complex systems as a developer, business analyst, and DBA. This breadth of role experience, along with extensive development (T-SQL, C#, and ASP.Net), hardware and virtualization design expertise, Windows expertise, Active Directory experience, IIS administration, and other component knowledge makes Jonathan an incredible addition to our team. He has also presented at multiple conferences including PASS, SQLBits, VMware Open Forum, and SQLintersection. Jonathan was ranked fourth overall from presenters at the first ever PASS SQL Rally in Spring 2011.
In addition Jonathan teaches part of the SQLskills Immersion Events on Performance Tuning and on High Availability, and was an instructor for the SQL Server portion of the Microsoft Certified Master – SharePoint certification for Microsoft.
Jonathan is also a Retention Sergeant First Class in the U.S. Army Reserves, previously was a Drill Sergeant, and did a tour of duty in Iraq in 2004. He has two young children and describes himself as a 'general goofball'. In all seriousness though, his dedication to his family, his country and his work is without doubt extraordinary.
Jonathan can be reached at jonathan@sqlskills.com.
Email: Jonathan@sqlskills.com 
Blog: https://www.sqlskills.com/blogs/jonathan 
Twitter: http://twitter.com/sqlpoolboy