The last post of the year! It's been a really excellent year all round and time for my traditional post counting down some of the numbers that have been my life this year.
106,914: the number of miles I flew on United this year (plus 8,504 miles on other airlines around Indonesia)
34,827: my current tweet total (up 742 from 2016)
13,642: the number of subscribers to our Insider mailing list (up 208 from 2016)
13,379: the number of people who follow my Twitter ramblings (up 1,211 from 2016)
9,683: the number of emails I sent (up 885 from 2016 – not a good thing!)
1,900: the number of non-reference books (real ones) that I own (up 121 from 2016)
1,059: the number of books I own but haven't read yet (up 61 from 2016, but I removed a bunch of reference books from the total)
329: the number of SQL Server wait types I have documented in my Wait Types Library (up 43 from 2016)
141: the number of nights away from home (down 43 from 2016, and all with Kimberly)
172: the total number of hours of online training we have available on Pluralsight (up 23 from 2016)
153: the number of dives I did this year, in Indonesia and the Bahamas, taking my total to 805
107: the number of minutes of my longest dive this year, at what we think is the best muck-diving site in the world
38.63: the percentage of time we were away from home (which is why we call it our vacation home!)
60: the number of SQLskills blog posts, including this one
58: the number of Pluralsight courses we have available
48: the number of books I read (see this post)
44: the number of flights this year (2 more than 2016)
42: the answer to the question of life, the universe, and everything!
35: the number of days in Immersion Events and conferences
24: the number of different places we slept apart from our house and on planes
18: the number of monthly magazines I subscribe to
17: the number of airports I flew through this year
10: the number of years I've been married to Kimberly
9: the number of different octopus species we saw in Indonesia this year (coconut, algae, reef, blue-ring, greater blue-ring, starry-night, mimic, wonderpus, long-arm)
7: the number of full-time SQLskills employees, all of whom are fabulous and indispensable
5: the number of Great Courses I watched this year
4: the number of countries we visited this year
3: the number of new airports I flew through (Ambon, Indonesia; Freeport, Bahamas; Fort Lauderdale), taking my total to 94
2: the number of awesome daughters we have
1: the number of new bird species I saw, taking my total to 512
1: the number of new airlines I flew on (WestJet), taking my total to 36
1: the person who seems to cram the most into non-work time (farming, scouts, PokemonGo, building, …): Tim Radney
1: the person who is the best at snapping her fingers and ran a marathon this year: Erin Stellato
1: the biggest hardware geek, master beer brewer, and ex-tank commander I know: Glenn Berry
1: the number of Jonathan Kehayias in the world – thankfully :-)
1: the number of indispensable assistants, without whom our lives would be a distressing quagmire – Libby we love you!
1: our wonderful chocolate lab, Coco, who passed away in November
Finally, the one and only best person in my life: Kimberly, without whom I would be lost…
Thank you to everyone who reads our blogs, follows us on Twitter, sends us questions, watches our videos, comes to our classes, and generally makes being deeply involved in the SQL community a joy.
I sincerely wish you all a happy, healthy, and prosperous New Year!
Cheers!
(July 4th, on our deck, watching the fireworks over Lake Sammamish)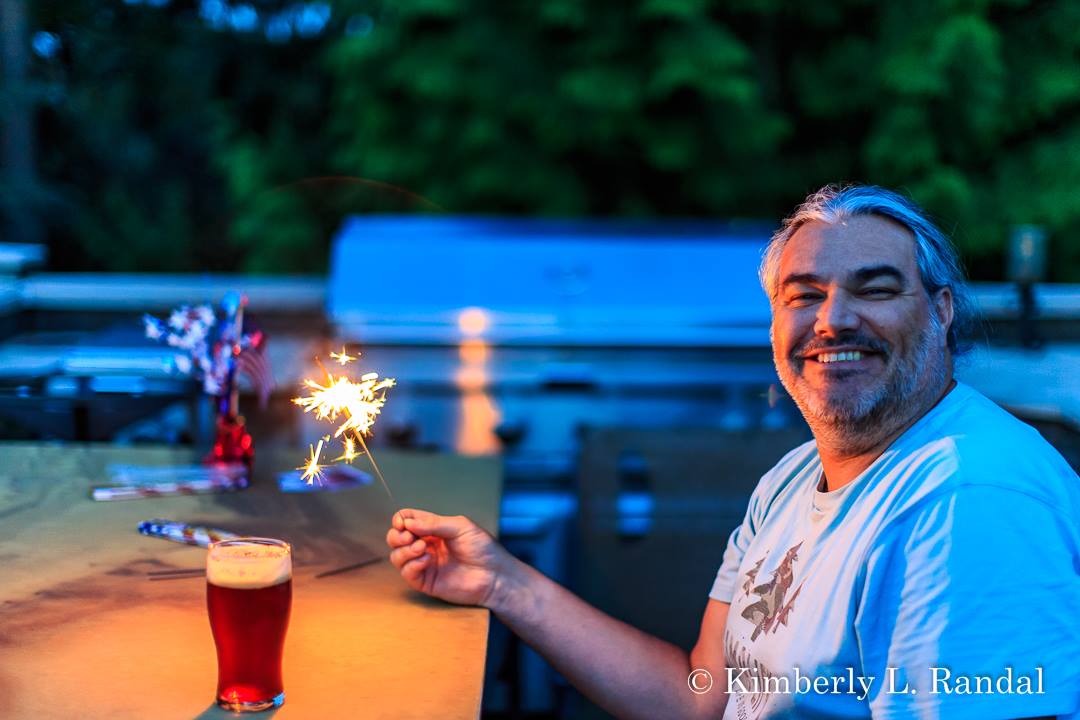 (July 8th, in Canada: It's not dark. It's 150 miles to home. We have a giant letter R. We're both wearing sunglasses… let's go!)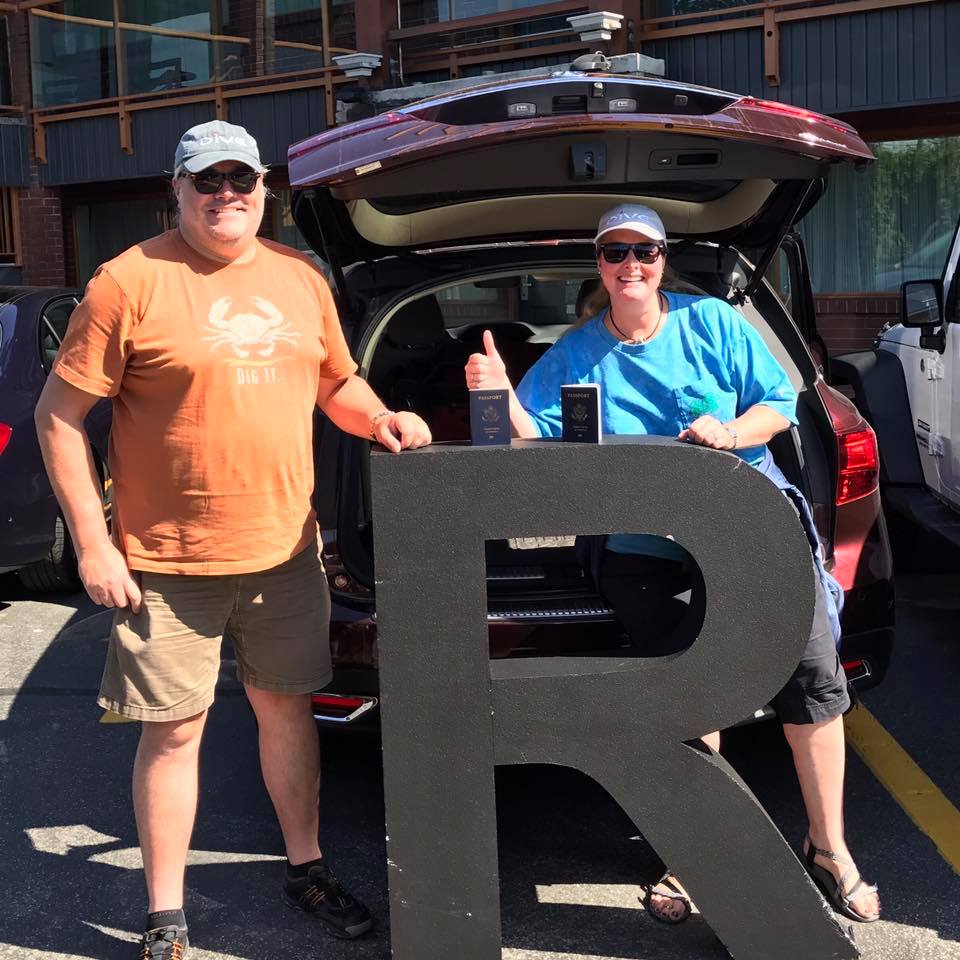 (Later in July, diving in the Bahamas with Emma, the 18-foot tiger shark; I'm on the left, our daughters are on my right)